The ABC Tag
Found a yet another tag in our blog world. Its the ABC Tag. You get to know the ABC of ME!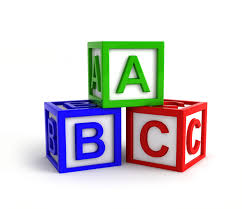 Now the rules:
Link the person who tagged you
Post the rules on your blog.
Share the ABCs of you.
Tag 3 people at the end of your post by linking to their blogs.
Let the 3 tagged people know that they have been tagged by leaving a comment on their website.
Do not tag the same person repeatedly but try to tag different people, so that there is a big network of bloggers doing this tag!
So, here's the ABC of me…
| | |
| --- | --- |
| A – Available/Single? | None |
| B – Best friend? | Kshitij |
| C- Cake or Pie? | Cake |
| D – Drink of choice? | Tea |
| E – Essential item you use every day? | Toothbrush 😉 |
| F – Favorite color? | Keeps changing… |
| G – Gummy Bears Or Worms? | None |
| H – Hometown? | Is a Pink City |
| I – Indulgence? | All things sweet |
| J – January or February? | February |
| K – Kids & their names? | Aaryan |
| L – Life is incomplete without? | KG & AG |
| M – Marriage date? | Feb 15! |
| N – Number of siblings? | Two |
| O – Oranges or Apples? | Apples |
| P – Phobias/Fears? | Many |
| Q – Quote for today? | "Happiness often sneaks in through a door you didn't know you left open" |
| R – Reason to smile? | Many |
| S – Season? | Winters |
| T – Tag 3 People? | Surely will do! |
| U – Unknown fact about me? | I can't dance 🙂 |
| V – Vegetable you don't like? | Yam |
| W – Worst habit? | I am good at nagging |
| X – X-rays you've had? | Have had many, only 1 is missing…The Upper Story 😀 |
| Y – Your favorite food? | Masala Dosa |
| Z – Zodiac sign? | Sagittarius |
I Tag in Alphabetical Order: Amrit, Roshmi and Subhayan
Image Courtesy: Google Images