Friday's 55 Fiction : Footsteps
55 Fiction is a form of micro-fiction that refers to the works of fiction limited to a maximum of fifty-five words.


Footsteps
Our childhood was chaotic…my 2 brothers and me.
We moved from one place to another, changed schools, did odd jobs… to survive.
It was tough, as our mom died of drug overdose.
The harsh realities made my brothers learn and succeed in life.
And I moved on to follow my mother's footsteps of getting stoned.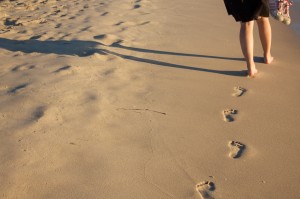 Image Courtesy : http://farm4.static.flickr.com