Behind the Closed Door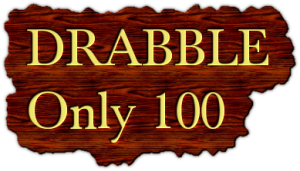 A Drabble is an extremely short work of fiction exactly one hundred words in length. The purpose of the drabble is brevity and to express interesting and meaningful ideas in an extremely confined space.
The door next to mine, opens and closes hastily, daily, twice in a day.That's not unusual since the inhabitant is a single man.
There's something about the man which makes me uneasy, though.
Today, I invited myself in, once he was back home. A moment of indecision and he opened the door widely to a spartan room.
As we chatted, I heard a muffled groan. I looked questioningly at him and then towards the other closed door. He obliged unhesitatingly. I saw another neat room with an open kitchen.
As I was leaving, I guess, I heard another groan.
This post is in response to Write Tribe Prompt #2Picture Credit: http://www.fotolia.com/Info/Images/FreeImages