UBC Day 15 : Ten Things of Thankful
"We often take for granted the very things that most deserve our gratitude." – Cynthia Ozick
"If the only prayer you said in your whole life was, 'thank you,' that would suffice." – Meister Eckhart
They say that a simple act of thinking about who and what we are grateful for makes a big difference in our life.  That's because when we are thankful, we are remembering the positive things in our life, and it also means that we cherish those things in life. And the best part of being thankful is that it converts bad things into good things.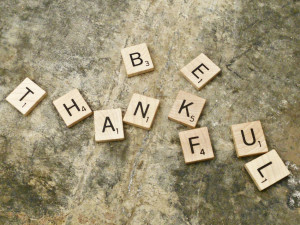 Here's a list of ten things I am thankful for…
My parents, who make it a point to call me every day. Their concern and care is something I cherish a lot.

My husband who is supportive of everything I do and is my first and ardent cheer leader.

My child who is the epicentre of my life.

A mind and body that works and is alert and healthy.

All the pains and sorrows that I have experienced. They have made me a stronger person.

All the happiness and joys that have brightened my days.

My home. My nesting and resting place…

Achieving my goals. The achievements of the past inspire me to go after my newer goals.

The kindness of strangers and those around me. Kind words can be short and easy to speak but their echoes are truly endless.

Today!