Sponsored Video: Lifebuoy Help a Child Reach 5
Please take a minute to watch this video.

Film actor and mother, Kajol urges people in this video to join her in supporting the cause of hand washing with Lifebuoy's 'Help A Child Reach 5' campaign which aims to eradicate diarrhoea.
This campaign has adopted Thesgora, a village in Madhya Pradesh which has one of the highest rates of diarrhoea to inculcate hand washing habits.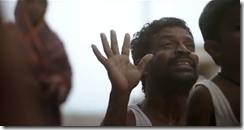 Gondappa's Story, a short film forming part of Lifebuoy's 'Help a Child reach 5' campaign shows a father's journey to give thanks for his first child reaching the age 5.
Studies show that, 80% of infections are transmitted by direct and indirect contact, thus, hand washing is the most important thing we can do to protect ourselves! And others!
Every hand we shake, every railing on the stairs we touch, every door handle, every light switch, every table … simply everything we touch can place dangerous germs on our hands.
Washing hands is an important part of maintaining hygiene and cleanliness. We all can help in the prevention of disease by promoting the importance of hand washing!
It is extremely important to wash our hands.
After using the washroom at home or at any public place.
Before as well as after eating food.

After visiting a patient at the hospital.

Before and after one starts cooking food, especially meat, fish and poultry.
After changing a baby's diaper.
After touching pets or cleaning their faeces.
Before touching young infants and children.
Before and after touching injured areas and changing the dressing of a wounded person.
After collecting and throwing out garbage.
After sneezing, coughing and blowing your nose.
After cleaning around the house.
After being outside (playing, gardening, walking the dog, etc.)
Hygiene is probably more necessary today than it has ever been!!
To help more children reach the age of 5, Kajol is urging people to donate to hand washing programmes. The donations can be made online at www.youtube.com/helpachildreach5 and the proceeds from the donations will go to Population Services International (PSI), a leading health organization for implementing hand washing programmes.
For every donation made Lifebuoy will match the donation amount for its hand washing programmes. Lifebuoy will also donate 1 rupee to hand washing programmes every time the 'Help a Child Reach 5' video is shared online.
Watch Lifebuoy's Help a Child Reach 5 video here
For more information, visit Facebook.com/Lifebuoy
Check out Lifebuoy's website
This post has been sponsored by Lifebuoy, but all thoughts are my own.