Go Natural… The Ayurvedic Way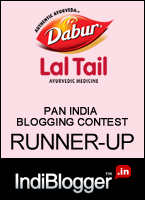 Till a few years ago, every body in my family believed in the power and magic of Ayurvedic medicine, except me. Dad has always been prone to frequent throat infections. After taking tons of antibiotics and guzzling in gallons of cough expectorants, which gave him a lot of temporary side effects, he found solace in Ayurvedic medicines. Mom found natural Ayurvedic remedies better than painkillers for her knee problem. And my sister after trying all the therapies and treatments under the sun for her terrible Psoriasis found relief only with Ayurvedic medicines.
I started my career with a leading pharmaceutical company (and worked for a decade there), so I was all for the cure, treatment and prevention of diseases through synthetically produced medicines.
And then our little one joined us in our world.
Massaging is an integral part in the life of new-born babies. And a good massage everyday became a routine for our baby too. We had received a lot of gift packs containing baby products of a large MNC. And of course, that was considered to be the best. So, our little bundle of joy were given daily massages with the baby oil for his growth and development.
And soon, our child developed rashes all over his face and body.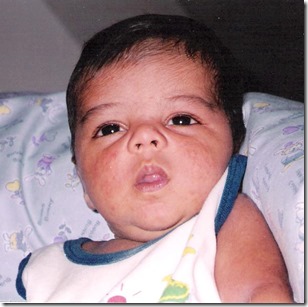 Worried and paranoid like any new parents, we rushed to our doctor who immediately asked us about the oil we were using. After hearing about our brand of choice, he suggested us to change  to Dabur Lal Tail along with some home remedies for the rashes.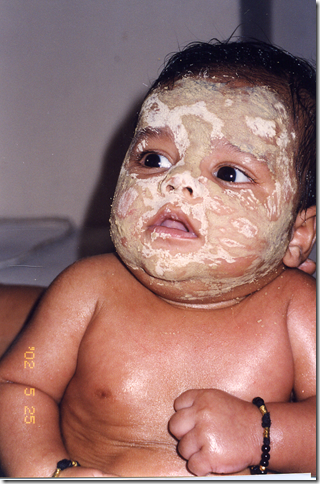 And soon the rashes were history and our baby's skin glowed back to its natural self. In fact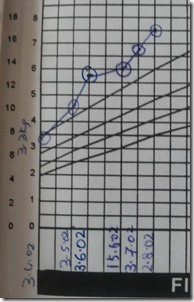 regular massage with Dabur Lal Tail showed a significant improvement in his skin which always looked nourished, hydrated and smooth.
Literature showed that Till oil or Sesame oil in Dabur Lal Tail improves growth and post-massage sleep, Ratanjyot protects against skin infection, Shankha Pushpi cures general weakness, Camphor improves blood circulation and Urad nourishes muscles & bones. I also read, that this Ayurvedic oil also helped in weight gain and better physical growth and this finding was corroborated with our baby's records. His weight gain and physical parameters were above the normal growth standards.
After this experience, (and seeing the experiences of my parents and sister in new light) my inclination towards natural herbs and natural home remedies increased. I realized that while they were 100% natural, they were 100% safe too!
Also, I realized that there is a lot of wisdom in the ancient healing traditions of nature itself. Experiences within our family showed that we all, after trying chemically processed/synthetic pharmaceutical products, finally turned to the old methods of healing that have been carefully passed down through hundreds of generations, ie Ayurveda.
So for abdominal pains, we relied on a drink of the powder of jeera (cumin) and rock salt dissolved in water. For common cold, it was always the juice of tulsi leaves given two to three times with honey or sips of ginger juice and lime juice with warm water. For the aching tooth, it was the clove and asafoetida on a cotton swab which gave the much needed relief. We made having Chyavanaprasha a daily habit for our child, which contains thyme-leaved gatriola (brahmi) and Indian pennywort (madukaparni) among other ingredients. Chyavanaprasha enhances a child's concentration ability and intelligence.
While the chemically processed/synthetic pharmaceutical products help in alleviating symptoms and thereby providing relief especially in acute and emergency situations, Ayurvedic medicines, strengthen body's defense/immune system to effectively combat diseases and that provides a strong foundation for a good physical and mental health and well-being. Ayurvedic medicine integrates and balance the body, mind, and spirit. This is believed to help prevent illness and promote wellness.
We believed in going natural for our child… the Ayurveda way for a holistic and a healthy living and are glad that we made that choice.
This post is written for Indiblogger's Traditional Knowledge, Natural Growth contest in association with "Dabur Lal Tail" and is based on true personal experiences.
All 3 pictures used in the post are personal.