Impossible is Nothing
I know at times, she hates me.
But she understands that all I want is to reach her maximum potential.
She realizes that it's for her own good, because, there will never be a day when she will be free from it.
She knows why I push her to take an extra step or play that one more game of throwing the ball.
The other day, she saw me trip and fall down on the pavement as I lay there writhing in pain.
This time, she raised the bar… and walked towards me and hugged my weary but happy body.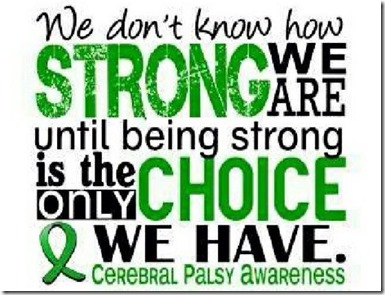 This post is a part of Write Over the Weekend, an initiative for Indian Bloggers by BlogAdda. This time the entry must contain, 'This time, she raised the bar…'
PS : Cerebral Palsy is a condition resulting from damage to the areas of the brain that control movement. It is not a disease. Depending on the type of Cerebral Palsy and the area of brain affected, a child may not be able to walk, move, talk, eat, or play in the same ways as other children. Cerebral Palsy treatment depends entirely on the needs of the person. A child with CP may require the assistance of a GP, a pediatrician, a physiotherapist, a speech and language therapist, an occupational therapist, and/or an educational psychologist, along with a lot of support from family members. The aim is to help the child achieve as much independence as possible throughout his/her life.