I See You

It dates back when I was a new mother. Everyone around me couldn't stop from gushing on seeing the little one.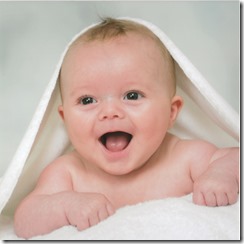 "Aha, she is so cute".
"You must be loving the experience of being the mother of this angel".
"Isn't motherhood the most beautiful experience of this world? I believe, you couldn't have asked for more!"
And I smiled with them. Motherhood must be bliss. After all they were speaking from experience.
I was 35 then and had longed for a child all my life. After 6 years of marriage, my dream had come true.
One day, after the lil one had fallen asleep, I was sitting by the window and sipping my tea, lost in my thoughts…
Shanti, my maid came near me and took my hands in hers. I was taken aback. I looked into her eyes.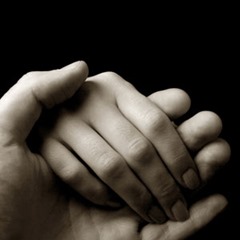 In that moment, I realized that sometimes the heart sees what is invisible to the eye.
What I saw in her eyes, shook me to the core. She hugged me and I let the tears of the pain and sadness flow. Of all the people around me, only she understood, what I was going through. Only she understood the pain behind the smile. She understood the insecurities, hopelessness, helplessness and guilt I experienced as a new mother!
PS : While most mothers experience excitement and joy on the birth of their baby, some mothers feel fear and anxiety. And since most are clueless about why they feel this way and the same goes with their families too, this sadness and helplessness after child birth can result in depression which is called postpartum depression. Postpartum depression isn't a character flaw or a weakness. Sometimes it's simply a complication of giving birth. Postpartum depression is temporary and treatable with professional help.
This is a fiction written for Write Tribe's Wednesday Prompt 'Sometimes the heart sees what is invisible to the eye'.
Linking it to January 2014 Ultimate Blog Challenge and NaBloPoMo
To read posts by fellow friends and UBC and NaBloPoMo participants, click here Jairam, Kajal, Kathy, Michelle, Nabanita, Richa, Suzy Que, Sheethal. Yes, we can do we with some more cheering and support.