Freeing My Mind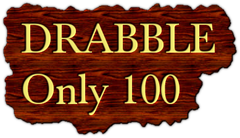 I am  travelling for work and this time I am out for 10 days!
While a little voice inside me is all excited for doing something I love, the next moment this gets submerged under the concern stricken voice for my boys! Thoughts of 'how will they manage without me' rule my head.
Oh, they are self sufficient, it is just that their carefree attitude which troubles me.
A call home last night revealed that the father-son are bonding big time!
While this makes me happy but … Why this BUT?
Well, it depends on the thoughts that I feed.
Linking this to Write Tribe's 100 Words on Saturday Prompt : Write a hundred words without thinking – just free your mind!