Choice, Chance, Change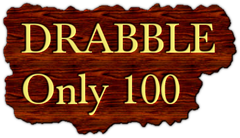 She desperately wanted it to work… their relationship, that is.
But the more she tried, the more it fell apart.
She didn't know why she was clinging so fiercely to this dead-end-relationship.
She didn't know why she kept running back to him when she needed to walk away.
May be the hope that things would change for good, some day.
May be… yes, may be…
Today, after a decade, she wished she knew then what she knew now that some things never change.
And that she must make a choice to take a chance or her life will never change.
Linking it to Write Tribe's 100 Words on Saturday : s/he wished s/he knew then what s/he knew now