Homecoming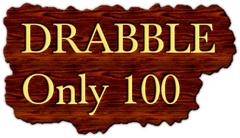 It was such a petty issue, she thought retrospectively.
But the war of words that they had exchanged, indicated otherwise.
His words hurt her, while her attitude saddened him.
She sat huddled in a corner, as he sulked.
The tension in the room was so thick that one could almost cut it with a knife.
She was keen on ending the drama but wouldn't take the first step.
Suddenly she felt his arms around her.
He said after a while, "It does feel like home, doesn't it?"
She just hugged him a bit closer and held him a bit longer.
Linking this to July 2014 Ultimate Blogging Challenge and NaBloPoMo and Write Tribe's 100 Words on Saturday Prompt It does feel like home, doesn't it?