When Things are Falling Apart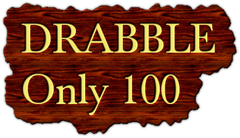 "Nobody's life would be messed up as badly as mine. The business is going downhill, my relationship with Sandy is going nowhere and on top of that my asthma is getting worse by the day. Why is this happening to me", I asked her with despair.
My grandmother said, "Sometimes when things are falling apart, they may be actually falling in place".
"Breakdowns are good. They help you let go, so you can try something different", she added.
"But where do I find the hope?", I asked
"Look for light piercing in from the cracks", she said with a smile.

Linking it to Write Tribe's 100 Words on Saturday : My grandmother/grandfather said…