Rapid Fall
Title: Rapid Fall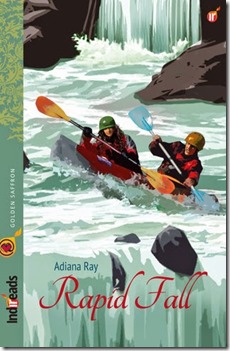 Author: Adiana Ray
Publisher: Indireads Inc.
ISBN: 1927826160
Number of Pages: 94 (Estimated)
Price [INR] : 119
Genre: Fiction, Romance, Contemporary
Type : eBook
Sonia and JD's tempestuous attraction is as stormy as the rapids at Rishikesh. Not even a dip in icy waters can douse the sparks that fly when they are around each other.

JD's recent divorce, however, has left him commitment phobic and bitter, and he doesn't seem to want more than a physical relationship. At heart, Sonia is conservative; can she bring herself to accept a modern 'live-in' relationship, or will she push him away with her demands for a commitment?
Rapid Fall is a short and a fast paced love story of JD and Sonia. They meet at a white-water rafting campsite at Rishikesh. They fall in love but realize their love for each other a bit late. Ego and misunderstandings separate them for a while and then good judgement brings them back again.
I liked the plot of the story which is novel and unique. The initial part of the story is set against the backdrop of the rafting expedition at Rishikesh. The challenging and thrilling adventure of navigating the raft on the rough waters of Ganges through different degrees of rapids, brought back memories of my own rafting experiences. And that certainly set my adrenaline soaring.
The story does not have much of twists and turns except for the commitment issues of JD which is understandable. As I finished reading Rapid Fall in less than an hour, one word that reverberated in my head all through the various chapters and even the climax was 'Abrupt'! Sonia's crying on JD's shoulders or the accident or the sparks flying between them and even the climax came in all too suddenly and abruptly. The duo let the differences between them unresolved for six months and then sort them out suddenly in one evening is too farfetched too.
The language and editing is impeccable though. And the title of the story is apt too.
Despite a few shortcomings in the story, Rapid Fall is a short tale of love and all that jazz!
 Buy Rapid Fall @
Amazon.com | Amazon.in | FlipKart | Indireads
This tour is hosted by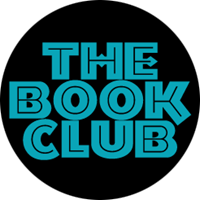 Facebook | Website | Blog Tours | Twitter | Pinterest | Linkedin