Chapter 6 : The Vulnerables
Team Writers' Den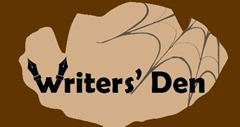 Chapter 1: Mens Rea by Mahesh Sowani
Chapter 2: A Morning Star by Rohini Varun
Chapter 3: The Cursed One by Sreesha Divakaran
Chapter 4: The Vanquished by Aurindam Mukherjee
Chapter 5: The Insurmountable by Vinay Biradar
The story continues…
42% Complete…
JJ tapped her fingers on the table restlessly, as the file transfer continued to take its own sweet time. Her mind took her to the moment she had a chance encounter with Tara that night at News Today office. A casual chat with one of her colleague revealed something weird about Tara. Her curiosity was piqued and she wanted to get to the bottom of it. The search in the desk drawers did not reveal anything, so she looked at her computer.
While she willed the computer to reveal some dark secrets, Tara's voice jolted her from her thoughts.
"What brings you here at this late hour? And what are you doing on my computer, JJ?", she had asked. Her voice was smooth, like water calmly flowing over a smooth rock, though there was an icy glint in her eyes.
Beads of sweat trickled down the length of her body, as JJ struggled to stay calm.
"Of course, work. What else?" Did you like the "The Queen of Arabian Sea"?, she asked and hoped that Tara wouldn't come and stand besides her, as she quickly closed the various open windows in the computer.
Tara was walking towards her desk, when a phone call distracted her. JJ gathered her bag, mouthed a bye and made a dash for the exit. Outside, she heaved a sigh of relief at her luck. Had she been there for a few more seconds, she would have seen Tara turning white into a sheet.
* * * * *
Settling with a cup of coffee, she dialled his number. Cyrus picked up her call at the very first ring. Their relationship did not require the horrid nonsense of having to exchange pleasantries, so they got down to business, immediately. The 65 pictures captured by her DJI Phantom Drone were viewed and reviewed back and forth on their respective laptops.
A few pictures made her throw up while he squirmed in his chair. The body of the little girl, Sophia was discovered at a secluded area near railroad tracks. She had been bound, blindfolded,

gagged, and stripped naked from the waist down. The child had been brutally tormented and it appeared that death came after hours of torture, having suffered injuries to her vagina and anus as a result of repeated sexual assaults. Something was carved on her forehead. Zooming the picture revealed it to be 666 which was cleverly concealed. It was the mark of the Beast. The blood had dried and blackened and encrusted around the symbol in haphazard patterns on her once beautiful face.
"Who could have done this?", JJ asked, incredulously.
"The Lucifer's army is at work. Looks like that the some new "initiates" are inducted in the army, with a baptsim in 'blood and semen' to make it all fine!", explained Cyrus.
As she chewed on this revolting information, he felt the need to elaborate further, "Their rituals are based on the manipulation of energy and consciousness. They believe that blood contains the life-force energy, so drinking human blood is good for their inter-dimensional connection. They prefer young children because they are not contaminated like adults. Sex with corpses fresh or less is hailed as 'divine' too. Hard to accept isn't it?"
"Sickos", she said vehemently.
"Let's get it cracking, lady. Will you work with me on this maiden case of mine?" He knew the answer, but he still asked. Was he feeling jittery at the enormity of task and the path that was laid ahead?
* * * * *
She woke up from her nightmare with a start. Heart pounding in her ears, she tried to scream.
But when she tried to open her mouth, it was just not happening. Roohi's nightmares were following her like a shadow. Sitting at the edge of her bed, Shekhar despised himself some more. He hated when his anger turned into tears.
* * * * *
Read the next part of the story here by Archana Karkera
Me and my team are participating in 'Game Of Blogs' at BlogAdda.com. #CelebrateBlogging with us.