Fun Activities for Kids
"It is a happy talent to know how to play." – Ralph Waldo Emerson
We all want our kids to have fun on their holidays, but looking after young children can be exhausting enough, without worrying about new and exciting ways to keep them entertained. Thankfully, the internet is your friend and there's no shortage of wonderful blogs and websites with inventive ideas for kids activities. Because having fun with your family doesn't have to mean leaving the house or breaking the bank, and here are five of the best tried-and-tested ways to help inspire your child's imagination:
Mini Olympics
Burn off some of that excess energy by holding your own mini Olympics. Ask each child to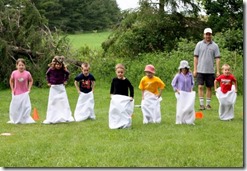 choose a country to represent and dig out any old clothes, fancy dress or face paint in their chosen nation's colours. Here imagination is more important than either space or equipment, and your tournament can be made up of anything from racing laps around the house to a pillow-sack race, or even tug-of-war with a piece of old rope or a dressing gown belt.
Into the Kitchen
The best kids activities are ones that are as useful as they are enjoyable. Teaching your child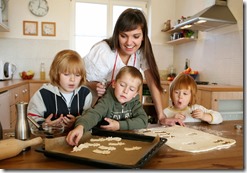 new skills will fill them with confidence and improve their ability to help out at home and entertain themselves (win-win!) Kids love to cook – and eat! – so a great place to start teaching them useful skills is the kitchen. Choose a recipe that you can all sit down and enjoy together, varying the difficulty of the dish depending on your child's age and ability. Simple cakes and bakes are great for younger children, while older kids can take on savoury dinnertime dishes and more advanced recipes. Studies often find that children who cook have a healthier approach to food and nutrition, so be sure to involve them in the whole process, from selecting a recipe and shopping for ingredients to chopping the vegetables and serving up to eat.
Build a Castle
Help your child transform the living room or their bedroom into a life-size play area by building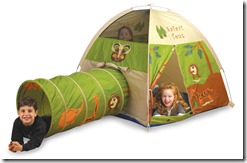 a castle from blankets, pillows, rugs, chairs and any old cardboard boxes or junk. Creating a space removed from everyday life will help spark a child's imagination and provides them with the escapism they need to conjure up fantasy games and make-believe. Indoor tents, forts, tunnels and boats can all be fashioned from everyday household items, and you'll be amazed at how inventive kids can be when they're given the freedom to do so.
Treasure Hunt
Treasure hunts always make brilliant kids activities as not only can they be set up in advance,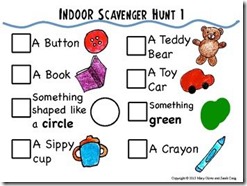 but they'll also entertain any number of children all afternoon. Prepare clues based on the age and gender of the children taking part, and make sure you have enough 'treasure' for everyone involved (kids aren't best-known for being the most democratic competitors when it comes to prizes). Small, inexpensive treats such as sweets, hair accessories or water balloons all make great prizes, especially as the real fun is to be had in the hunt itself!
Fashion Show
Children love to be the centre of attention so why not turn your corridor or hallway into a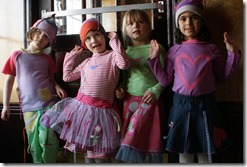 catwalk and encourage them to put on a fashion show? Girls in particular will relish the opportunity to glam up in their favourite outfits, but it's surprising how often boys love a bit of fancy dress too. Lend them any costume jewellery, extravagant hats or unusual pieces from your own wardrobe and help them choose a playlist to accompany them down the catwalk. Give them control of the light switch or torch (flashing lights are a must) and make sure you're there with your camera to capture them as they strike their finest poses.
How are you going to engage your children these holidays! Hope you  pack in a lot of fun in their holidays!  And happy holidays to you ALL!