Witness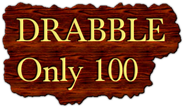 For years the questions that were raging inside my mind, day and night, had no answers.
Every direction I took led to a dead end.
Despite having the devil's own luck, giving up was never an option.
The call today, connected some dots and instilled some hope in me, once again.
The detective acknowledge me with a nod of the head as I entered the tiny room.
I looked around and wondered, was it for months or years?
No one knew except for these walls which screamed of the struggle she must have gone through in captivity and subsequent murder.
Linking this to Wordy Wednesday at Blog-A-Rhythm and Write Tribe Festival of Words #4 Day 5 for the theme Creativity and Inspiration!