#FundAhamBhumika – Make a Difference
It was 6.15 am and I was waiting at Delhi Railway Station for my train to arrive. With nothing better to do, I did what I love doing the most. Yes, that's observing people. I was watching him from far. Something about him caught my eye. I could not hear what he was talking about, but his body language oozed confidence. He must have seen me looking at him with interest, for he walked towards me with purpose. As he approached me, he gave a warm smile. I smiled back and he immediately got down to business. He showed me his wares and said, "Madam, please see these stickers. Which one would you like Doremon or Barbie Doll?
Even though the stickers he was selling had no use for me, I had made up my mind to buy them from him. As I was looking at the spread of stickers in his plastic tray, it suddenly struck me that he had spoken to me in perfect English.
Awe-struck, I looked up at him and asked, "Which class you are in?". With a twinkle in his eyes, very proudly he said, "Class IV". As I selected the stickers and paid him, we chatted for a while and I got to know that by 7.30 am, Sujeet, would leave the Railway Station to go home to pick his school bag and would be back again at the Railway Station in the evening. He enjoyed studying and Maths was his favorite subject. He wanted to work in a big office where they wear a suit and a tie. He pointed towards a man dressed just like that.
I wanted to talk to him for some more time, but he was a boy with a mission. He waved me goodbye and moved on to sell his wares somewhere else.
The happiness in my heart and face lingered for a long time. It was heart warming to see a small child with dreams and goals and working towards it with commitment. He made me realize that education is soul crafting. What sculpture is to a block of marble, education is to the human soul.
When I heard that a rural pre-school run by Aham Bhumika was facing a fund crisis, I was reminded of Sujeet immediately. It is NGO's like Aham Bhumika which are making a difference in the lives of hundreds of Sujeets.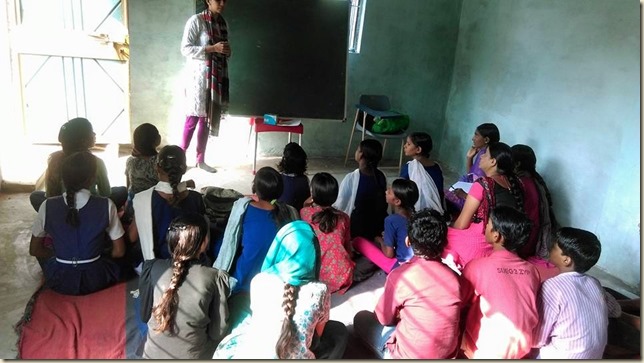 This pre-school which is run by Aham Bhumika in Borda village on Kolar Road at Bhopal is looking for corporate funding so that education which is an essential right is within reach of the underprivileged rural children. This pre-school which teaches 40 rural children at the moment need Rs 14000 per month to meet their expenses and prevent the school from closing down.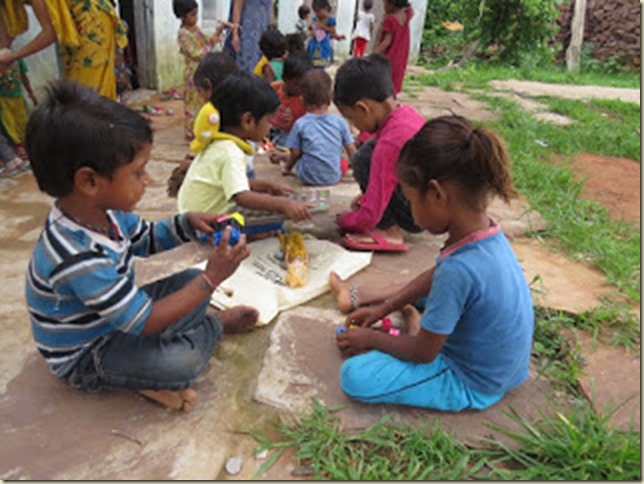 To help them in their noble act, we bloggers have got together to bring awareness about their needs to the general public.
Here's how we all can help…
Cash donation: Cash donation which could be any amount and even One Rupee a day which will be Rs. 365/- per year will make a big difference in the lives of many children.
Online bank transfer/ Cheque payments can be done using following information:
A/c name: Aham Bhumika Swayam Sevi Sanstha
SAVINGS ACCOUNT NO. 2073101015874
IFSC Code- CNRB0002073
Bank – CANARA BANK
Branch – MAHARANA PRATAP NAGAR, BHOPAL
All donations are tax exempted under Section 80-G of Income Tax of India.
Donation in Kind: You can donate clothes, blankets, woollens, books, toys, food grain, at their collection centres in Bhopal.
Volunteer: You can share your time and skills and help bring a change to some parts of rural India.
Buy : Embroidery Project of Aham Bhumika trains women and girls in hand embroidery work. They make and sell cushion covers, bags, bed sheets, quilts, hand painted shoes etc. All profits earned from sales of these items go towards the education fund.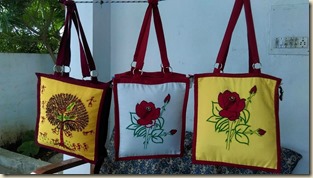 You can get more details from their Facebook page, Twitter account and Website.
Come one, come all, let's do our bit and make a difference in life's of Sujeets of the world!
All images are taken from Aham Bhumika's Facebook page.