10 Must Eat in Kuwait

As I travelled across the length and breadth of the  Kuwait city, (It's a small city by the way), one thing that I found in abundance is the eating joints. There are rows of restaurants, food joints, small and simple eateries to high end fine dining, international food chains to good value mid-range options, lining both the sides of the roads.
Kuwaiti cuisine, they say is largely the one that is contributed by the immigrants from the Arab countries and South East Asia. So, Arabian, Persian, Bedouin, Pakistani, Turkish, Indian Iranian and Mediterranean dishes form an integral part of Kuwaiti food. Since, there are immigrants from all over the world in Kuwait, so there are a lot of American, Italian, Chinese, French, Thai, Japanese restaurants and food joints too.
Our local hosts have been kind and generous enough to take us around and giving us insights about Kuwait. Thanks to them, we have been able to explore the diverse flavours of Kuwaiti food.
Today, I share the list of 10 dishes that I tried in Kuwait and relished eating them.
1. Warak Enab : An Arabic dish, Warak Enab is basically stuffed grape leaves. The leaves are stuffed with rice, tomatoes, onions, parsley, fresh mint and slowly simmered in a bath of olive oil and lemon juice. The result is a smooth silky rich and a bit sour dish that simply melts in the mouth!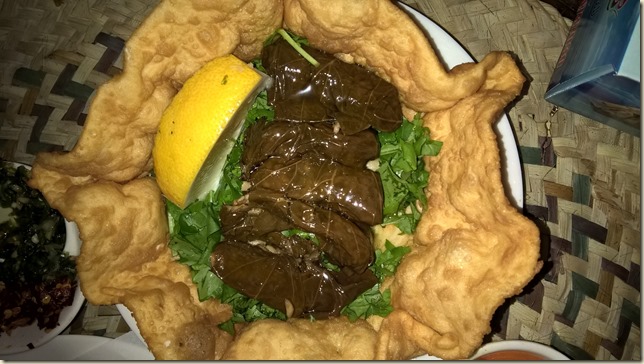 2. Machboos : It is considered as the national dish of Kuwait. Machboos is a rice dish served with meat (chicken, lamb, fish). Basmati Rice is cooked with saffron and rose water. The meat is cooked separately and served on top of the rice. This is then eaten with a red sauce known as Dakkous which is made up of tomatoes, black pepper and garlic. The pictures here are of Chicken and Mutton Muchboos. An interesting dish, isn't it?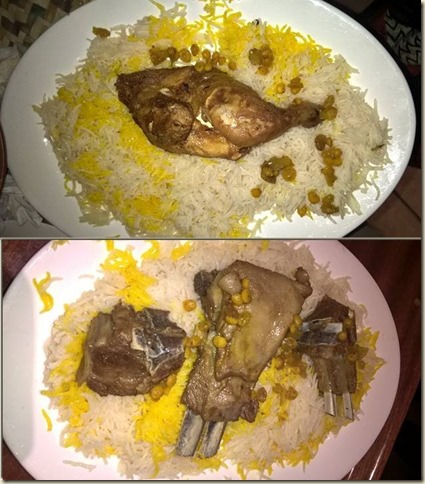 3. Jireesh (Yireesh) –This is another Arabic dish which is like our broken wheat dalia only cooked with chicken or lamb along with spices and tomatoes. I know the picture below is not that appealing but it can be an ideal comfort food.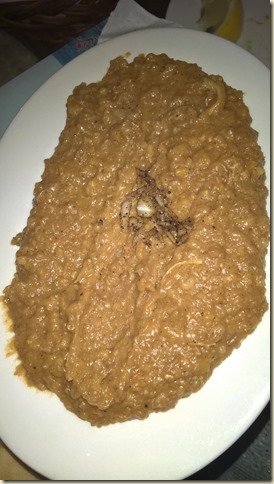 4. Kuboos and Hummus : Kuboos is an Arabian pita or flat bread made up of wheat flour and baked in hot oven. It is eaten with Hummus which is a very popular and traditional Middle Eastern dip or an accompaniment. It is made of chickpeas which are mashed and blended with spices and olive oil. I liked the way the hummus is served in dishes with swirls and hollow in the centre and garnished with different things viz chopped tomato, cucumber, coriander, parsley, caramelized onions or sautéed mushrooms.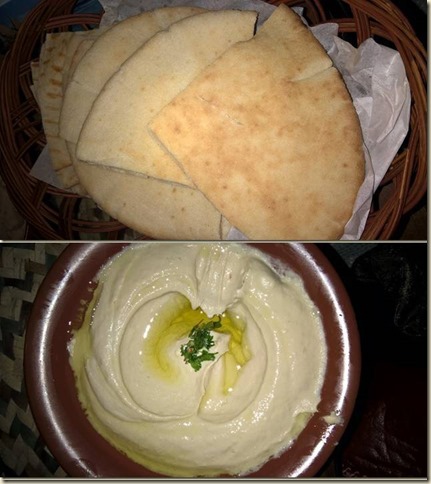 5. Fatayer Lahme, Fatayer Jibna and Fatayer Zaatar : These are stuffed Arabic breads. Fatayer Lahme is a bread stuffed with minced meat. Fatayer Jibna is a flat bread stuffed with cheese. And Fatayer Zaatar is a pizza like bread, the top of which is smeared with thyme, sesame seeds and some other herbs and spices. These can be shaped in the form of pastry pies and triangles or boats.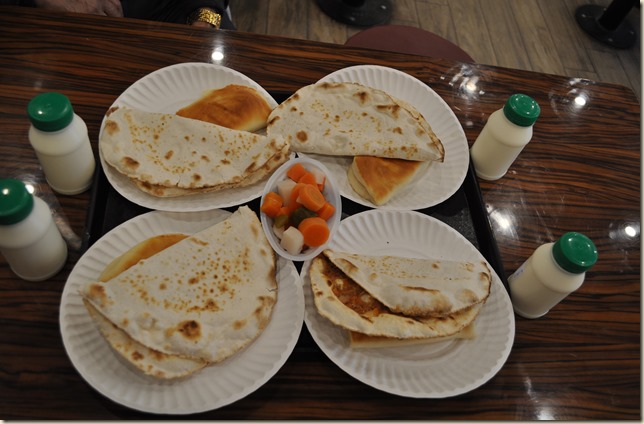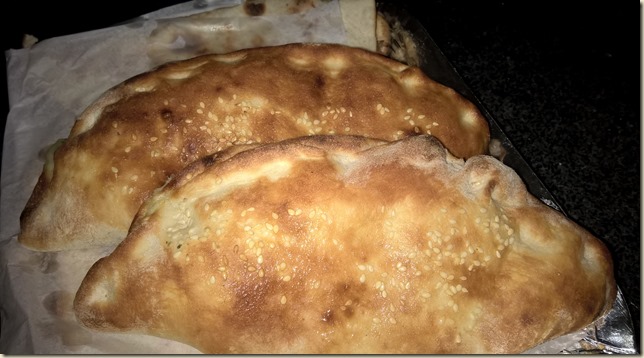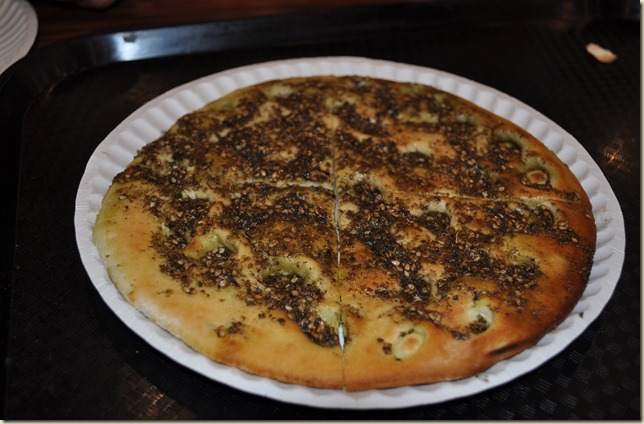 6. Kushari : Kushari is an Arabic Egyptian dish made up of rice, lentils and macroni. It is topped with tomato sauce and crispy fried onions. Kushari is like our Khichdi minus the macroni.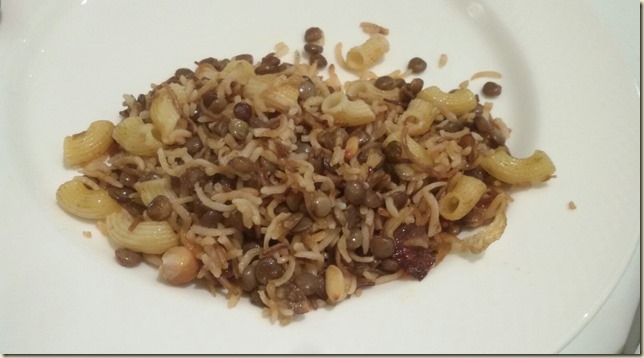 7. Shawarma : Shawarma is considered as the little piece of heaven here on earth. It is yet another Arabic dish. It has thinly sliced cuts of meat, like chicken, beef, goat, lamb,  rolled into a large piece of flatbread. It is eaten with with fries, salads like tabouleh, falafel, hummus or pickled vegetables.  I liked the process of making the Shawarmas. Raw meat is placed on large, rotating cones. As it rotates, the meat is cooked slowly on all sides by a heat source below. The meat is thinly sliced by a chef with a large knife. It can be eaten in a plate or as a wrap.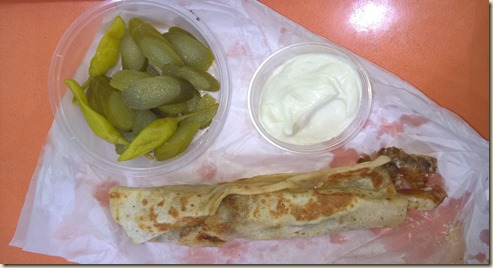 8. Kebabs : As I mentioned earlier, I am not an ardent non-veg food lover, but I do love the grilled non-veg dishes. I have had kebabs and grilled food at many places, but the ones that I had at this Kuwaiti restaurant were simply mind blowing. The mutton seekh kebabs simply melted in my mouth and the flavours were so rich. In this platter we had various varieties of juicy and delicious grilled chicken and mutton kebabs. Aah! I feel like having them again, now!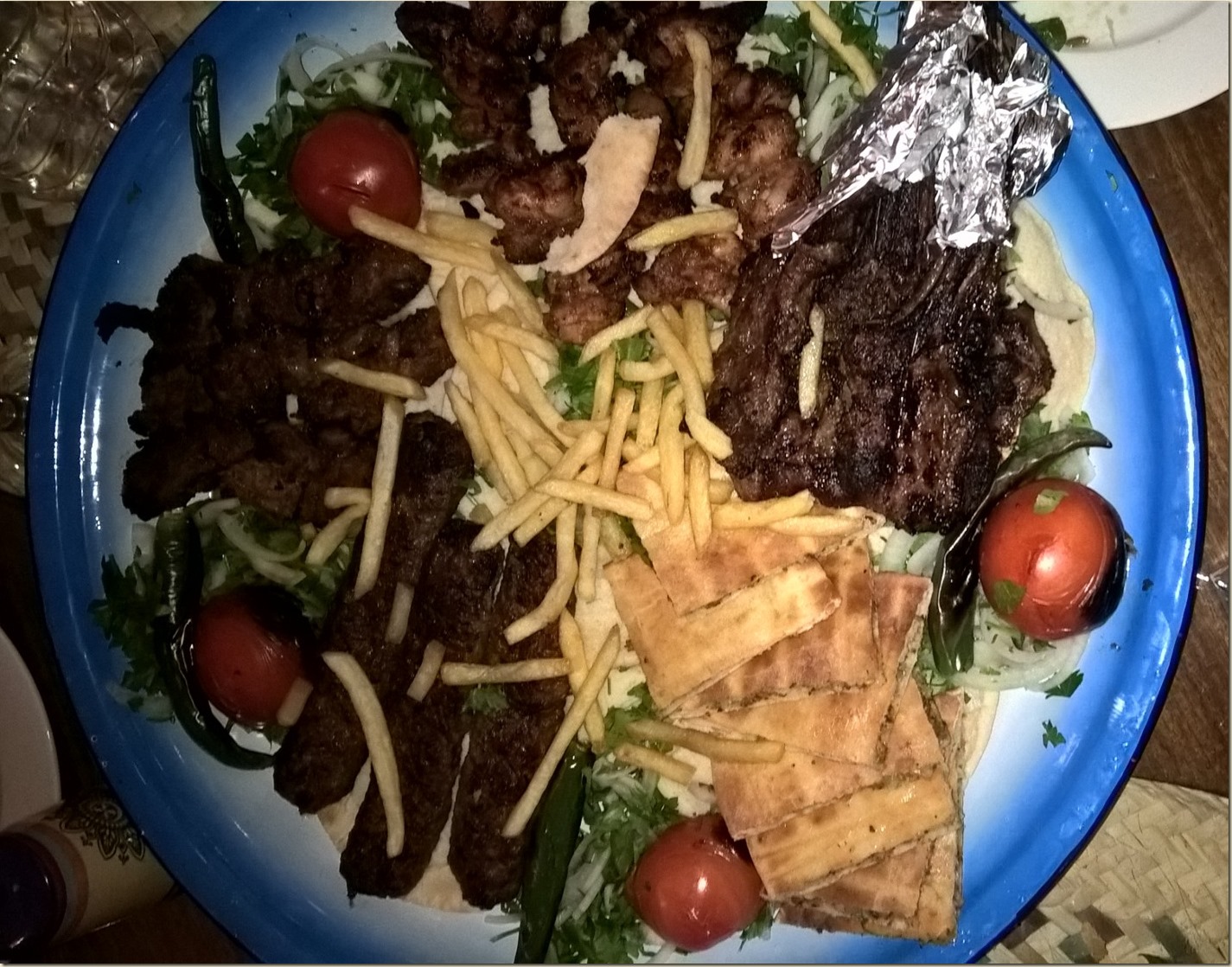 9. Luqaimat : It is a popular Arabic sweet dish that is enjoyed during the month of Ramadan. These are sweet dumplings which are crunchy from out side (like jalebi) and soft from inside (like gulab jamun). Now, I call this as a double bonanza, because I  get two of my favorites in one dish.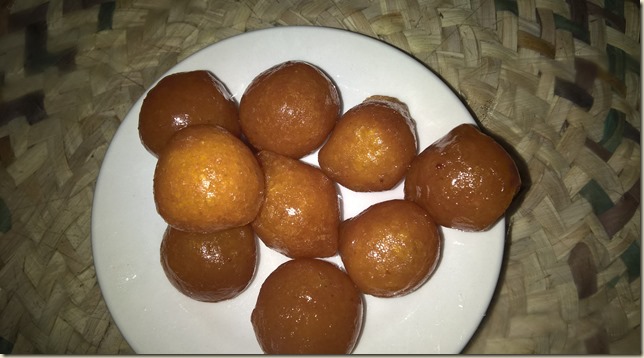 10. Balah El Sham and Katayef : I have seen and heard a lot about these sweet patties and pastries on Food Safari. And when I saw them at the buffet, my heart gave a whoop of joy. Balah El Sham are churro-like, Middle Eastern fritters which are crunchy on the outside and squishy soft on the inside. Katayef is a pancake pastry filled with sweet cheese and nuts and then fried or baked and served with a hot syrup. Needless to say that they are simply YUM!!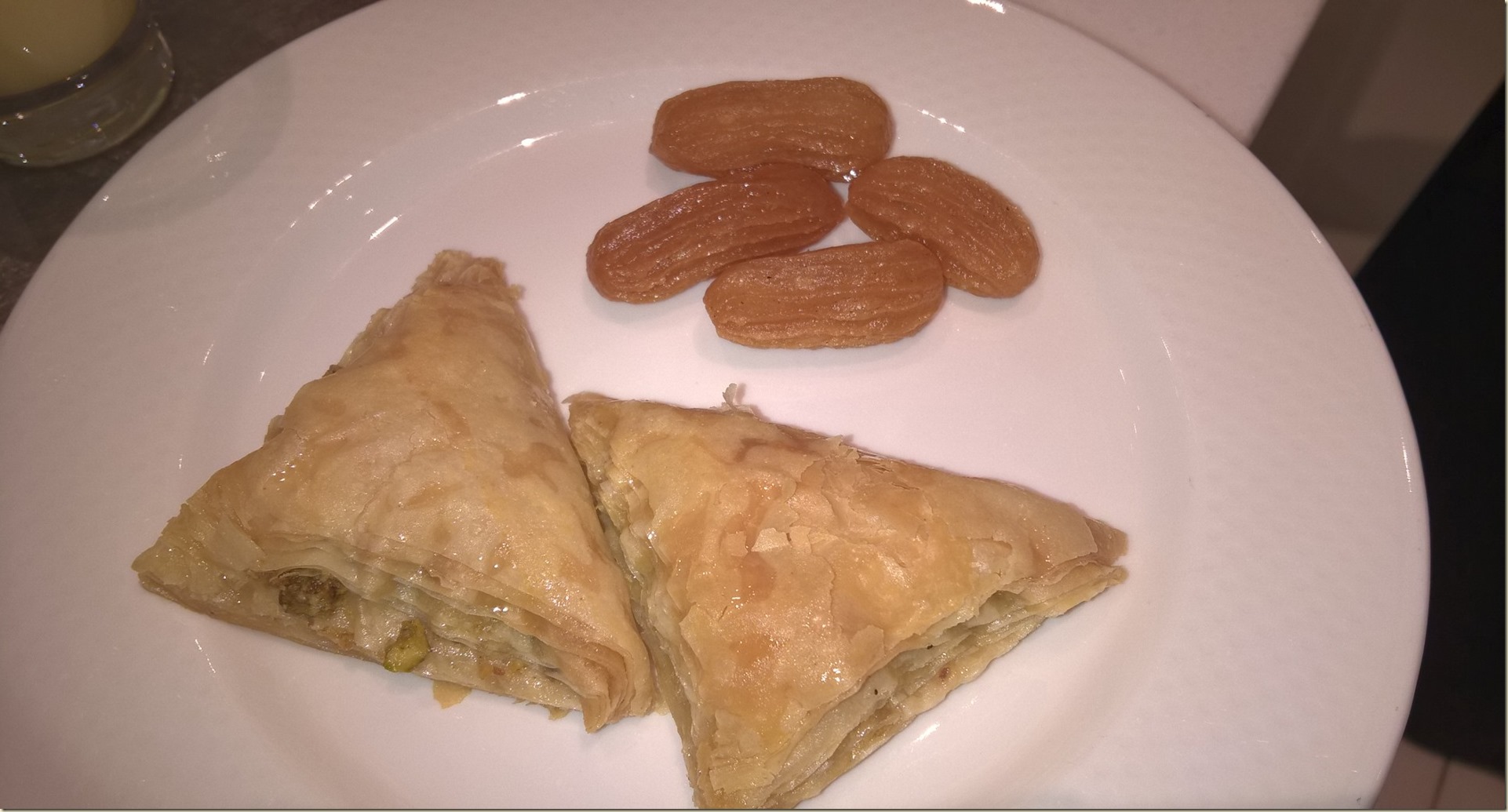 I was just checking my notes and camera and there are still so many foods and dishes that I must write about, but I shall leave that to next time.
Have you tried these dishes? Which is your favorite Kuwaiti / Arabic dish.  Is there any dish that you would recommend me to try out in Kuwait?