4 Hobbies I Love
I gave out an appreciative whistle when I I read this thought shared by Stan Jacobs. He wrote that to be happy in life, develop at least four hobbies:
one to bring you money,
one to keep you healthy,
one to bring you joy, and
one to bring you peace.
I quite like this thought and this made me relook at my hobbies. I pondered over my passions and wondered if they fit the bill of these 4 categories of hobbies.
And I must say that my hobbies which I pursue do fall in these 4 categories. Let me elaborate…
Hobby that Brings Me Money
Baking : I never thought that what would start as ticking off something from the bucket list would actually become a passion for me and would eventually bring in money for me. Yes, I started baking some 2 years ago as I wanted to learn something new. After a lot of trials and failures, I got the art and science of baking right. I so loved baking that you can find a cake at our home all points of time and my gifts for family and friends on various occasions were home baked cakes. This made my friends and their friends asking for cakes baked by me. I wouldnt have thought of it, but a friend pushed me to stop baking for charity and thus baking became a hobby that brings me money. Of course, it's on a very small level but I know that it has the potential to become big.
Hobby that Keeps Me Healthy
Swimming : This is the only form of exercise I LOVE truly, madly and deeply.  I wish I could pursue it not just for a few months of the summer season but all year through.
Word Games and Puzzles : A few free minutes anywhere and I am on my phone racing against the timer to form words and solve puzzles. I like challenging myself and I believe these games truly stimulate and energise my mind.
Hobby that Brings Me Joy
Reading : I have a passionate love affair with books and nothing makes me happier than to live several lives while reading. I like it when I can lose all sense of time, all worries and stress of life, if only for short time, when reading a good book.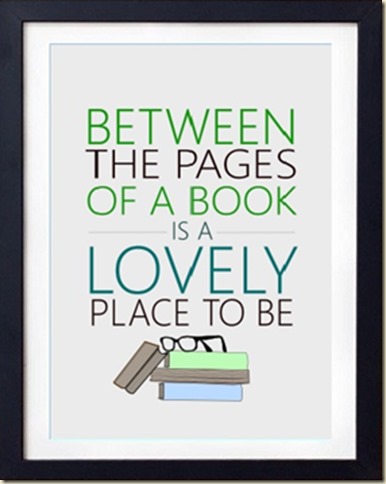 Hobby that Brings Me Peace
Listening to Music : Music is the language of the spirit. It opens the secret of life bringing peace, abolishing strife – Khalil Gibran. And that is why I love to begin and end my day with music. I am not a big fan of FM radio because the senseless chatter of the RJs and the endless advertisements test my patience. But of late, I am listening to Mirchi Love at 104 which plays only love songs. They play best love songs and that too without ads.
What are your hobbies? Do they fall in these 4 categories? Do share!
Linking this to #FridayReflections and