Being Selfless – Thursday Tree Love #2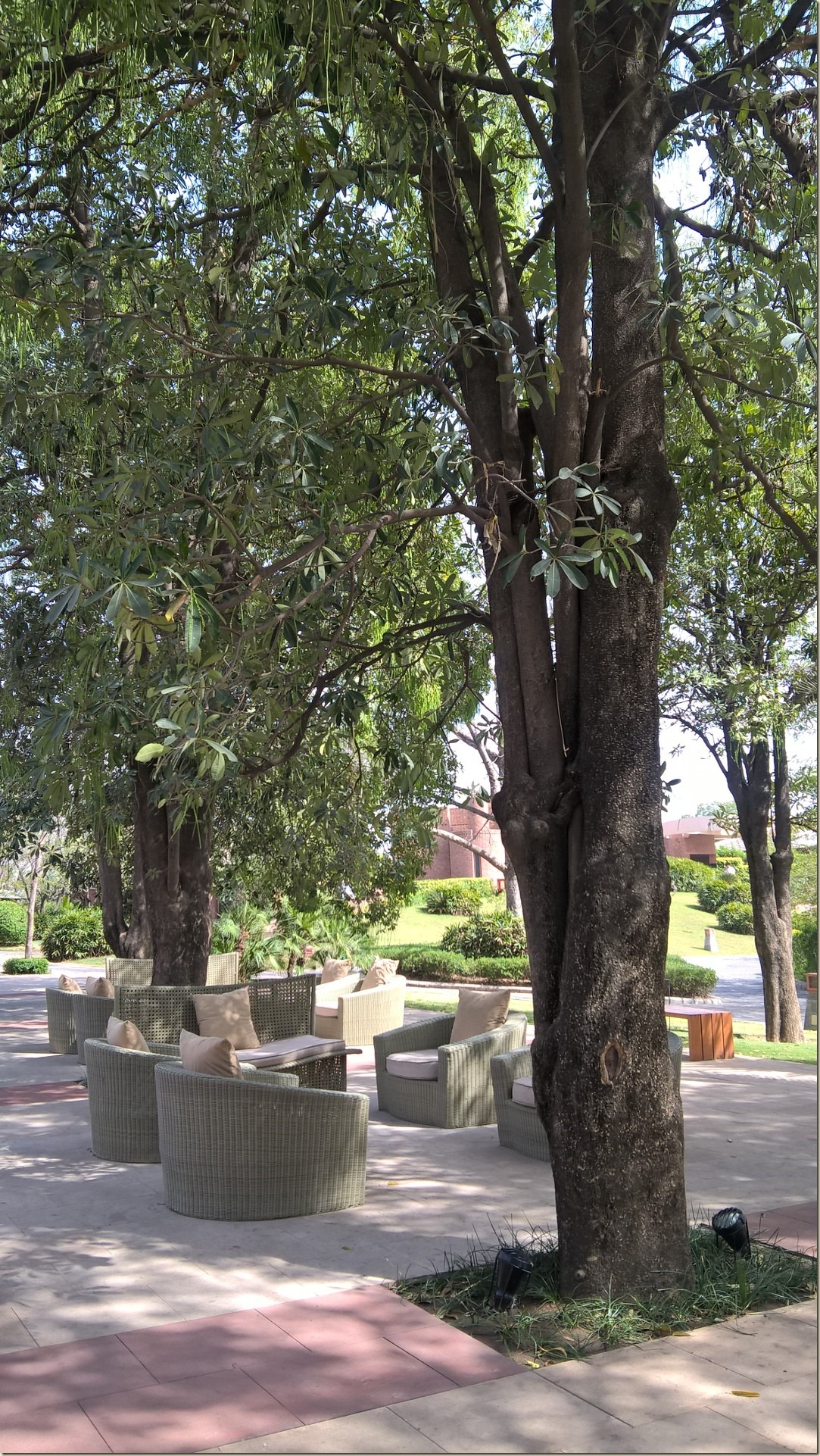 I was at The Westin Sohna Resort & Spa, Delhi, a few months ago. The first thought that I had when I saw this place, the one shown above, is a no-brainer. Yes, I was totally floored by the view.
As I sat on one of the cozy and comfy chair and closed my eyes, cool breeze of the early morning brushed by, ruffling my hair. I heard the bird chirps which seemed to be coming from everywhere, they were of different intensities, different tones, and may be coming from different heights in the trees. When I opened my eyes, I couldn't see even one, though.
It was so peaceful and tranquil. If I hadn't had work that day, I would have loved to read a book with a cup of tea in this beautiful setting or may be dozed off for a little while.
This cozy little haven reminded me that I am able to enjoy this slice of nature simply because someone planted a tree a long time ago.
This made me realize that when he planted the seed of these trees, he would have known that it would take years for these seeds to grow into tall trees and he might not be around to enjoy their shade. But he acted selflessly years ago and planted the seeds, anyway, for anyone and everyone to enjoy their fruits.
This got me thinking that there's a big learning from that person who planted these trees and the trees themselves.
Being selfless…seeing beyond our personal concerns.
Doing our bit bit to help others too.
Small little acts that would mean a lot to others.
Grab some paper and list things you do / think you might do, to help others, selflessly! Oh, you can share them in the comments section below too!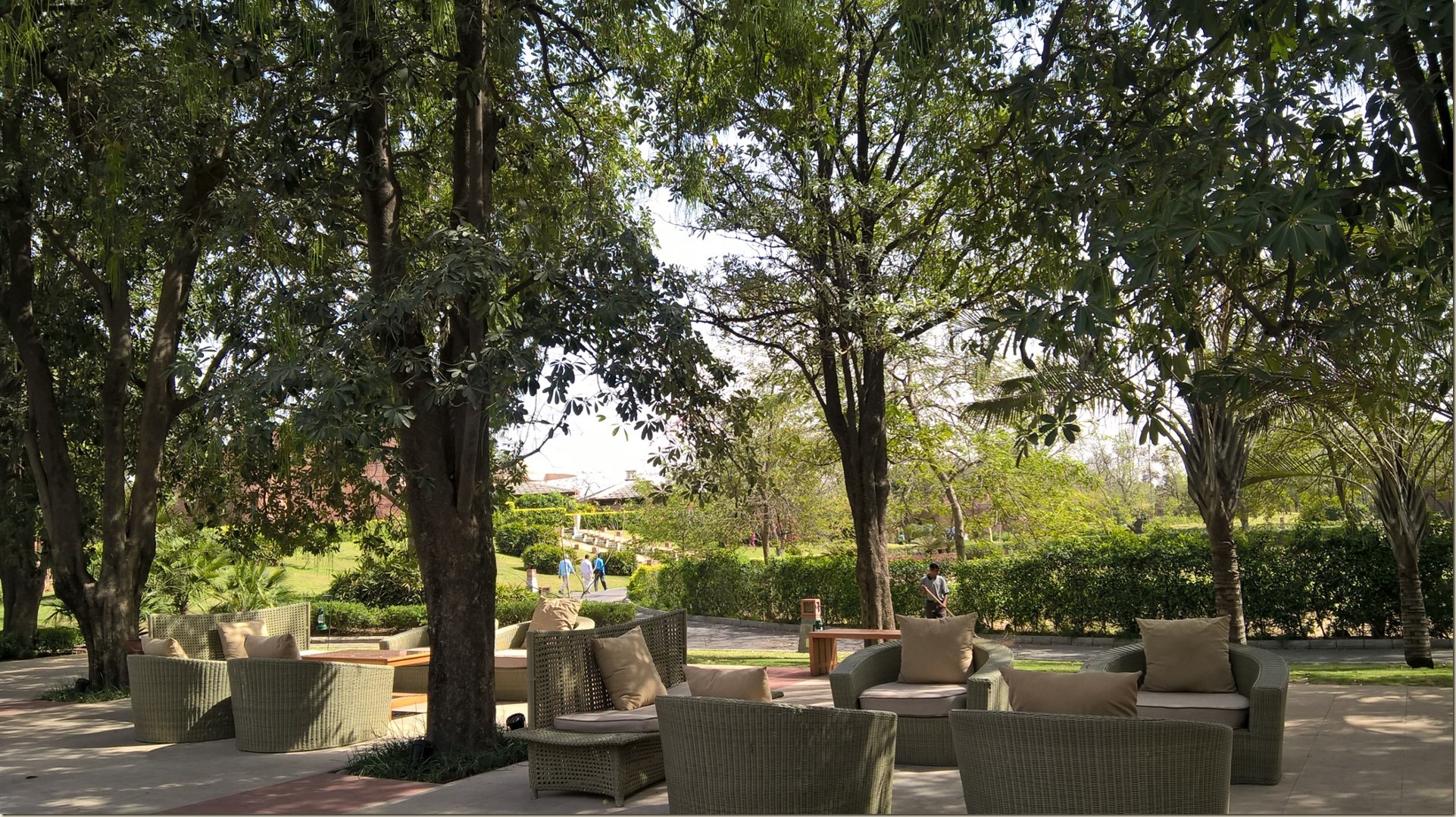 Someone's sitting in the shade today because someone planted a tree a long time ago – Warren Buffet
Linking this to Thursday Tree Love, a photo feature hosted by Parul Thakur. If you would like to play along, post a picture of a tree on your blog and link up using the linky. Let's come together to appreciate the beautiful nature around us.