7 Reasons to Wake Up Early
We have grown up hearing, 'Early bird gets the worm' or 'The morning hour has gold in its mouth.' But how many of us get up at the first ring of the morning alarm? At least, I didn't for a long period of time. And then I took this 21-Day Challenge of waking up early and read The 5 AM Revolution by Dan Luca.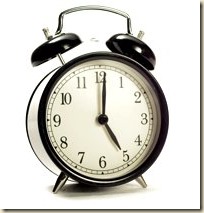 Honestly, waking up early and that too with a spring in my step was hard for me, initially. But I persisted and when I took stock of the amount of work and things I accomplished when I got out of bed early, made me a believer.
Let me share my 7 Reasons to Wake Up Early…
Reason #1 : Gives a Head Start – I have realized that the morning is a critical time that sets the tone of the rest of the day. A good beginning makes a good ending. Working on important assignments or completing a project report or writing a blog post is something that I do first thing in the morning. The idea is to prioritize high impact tasks as compared to simple easy tasks and accomplishing these gives a mental boost.
Reason #2 : Better Planning – I find morning time to be the best time to plan and give some serious thought to issues, situations or tasks at hand. It's a good time to get organized for the day or week too.
Reason #3 : Increases Productivity – With to-do list in place, in the quiet of the early morning and a fresh mind, a lot is accomplished and that too at a faster pace.
Reason #4 : Better Timeliness – Waking up early gives more time to prepare and be on time for work, engagements, appointments. There is no mad rush to get ready and get tired even before the start of the day. The best is skipping the peak traffic hours and reaching the destination on time.
Reason #5 : Time for Your Own Self – There's time for your self. I love having my cup of tea while reading the newspaper in absolute peace. Sitting in the balcony and watching the early morning life and see the world wake up is something that I like about my mornings.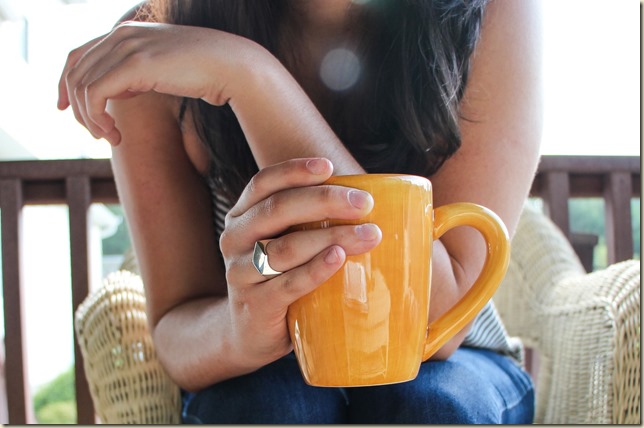 Reason #6 : Less Stress : Starting the day earlier, reduces the stress as the rush of the morning chores is eliminated. And this adds an incredible amount of positivity and optimism in our day and life.
Reason #7 : Better Sleep : Going to bed earlier and waking up earlier gives me better sleep. It is believed that this way our body is more in tune with the earth's circadian rhythms, which offers more restorative sleep.
Are you a late riser or an early riser? How do you spend your mornings?
Linking this to the second edition of BAR-A-THON by Blog-A-Rhythm
Theme – Seven
Day 3