Books & I… A Book Lover's Tag #WriteBravely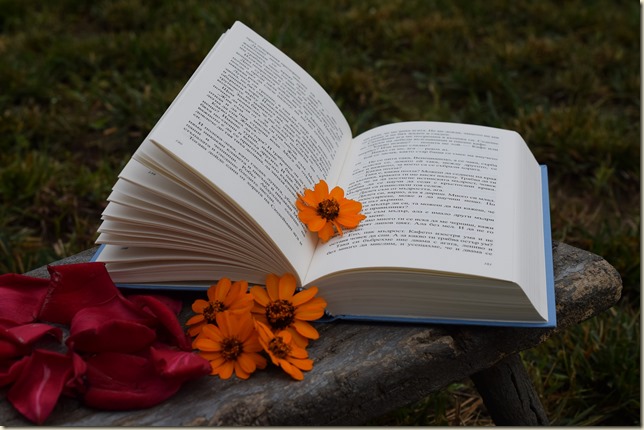 I found A Book Lover's Tag on Myths of the Mirror. There's nothing like chatting about books and reading habits. I can talk about books till cows come home. I can see that you're interested too, right?
So without further ado, let's get started with the Q & A session which is all about books.
1.Do you have a specific place for reading?
I don't have a specific place to read, though I do have a favorite. I read when alone at a restaurant, while waiting somewhere, in train or a flight…
My favorite place to read is in bed and that makes me a Librocubicultarist.
2. Bookmark or random piece of paper?
Bookmarks definitely. I have a whole lot of them, thanks to online book shopping stores. Though sometimes boarding passes, bills etc are also seen in my books.
3. Do you eat or drink whilst reading?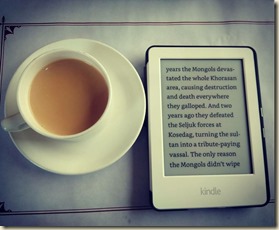 Yes. It is easy to eat and drink with Kindle. It can lie on the table while you eat or drink. Eating with a physical book is difficult and I hate spoiling it with stains.
4. Music or TV whilst reading.
None. I like absolute peace and quiet when I am reading. However, I have got used to the TV being on in the background when I am reading and can cope with that but not if it is too loud and that's because the boys have only TV on their agenda when they are free and relaxing.
5. One book at a time or several?
A thriller or an interesting book is usually one at a time. But sometimes depending on the genre of the book, I do read multiple books. For example, I am currently reading Eats, Shoots & Leaves, a non-fiction on punctuation, which gets a bit overwhelming when I am reading it at a stretch; Enid Blyton's Malory Towers, which is a bit slow for me and a Calvin and Hobbes comic which I am reading on my Kindle for PC.
6. Do you prefer to read at home or elsewhere?
I love reading at home in my bed, but I read anywhere. If it was only place to read for me, I'd barely finish a book.
7. Read out loud or silently?
Silently always, though it's pretty loud in my head.
8. Do you read ahead or skip pages?
Usually, I read page by page unless a part of the chapter really drags. In such a case, I flick through the pages that follow until the story picks up again. I am guilty of reading the last page (and then going back) when it gets too much to handle especially in a thriller.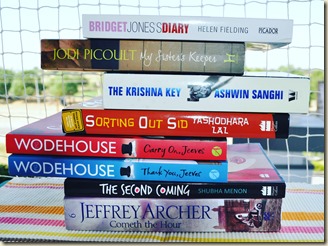 9. Break the spine or keep it like new.
Oh, I can never spoil my books and they look as good as new even after I have read them.
10. Do you write in books?
God! No! Never! Who does that??
11. What books are you reading now?
On my current reading list are
Eats, Shoots & Leaves: The Zero Tolerance Approach to Punctuation is a non-fiction book by Lynne Truss
Malory Towers Collection 1: Books 1-3 by Enid Blyton
Attack of the Deranged Mutant Killer Monster Snow Goons (Calvin and Hobbes) by Bill Watterson
The Diaries of Adam and Eve by Mark Twain
12. What is your childhood favorite book?
Nancy Drew mystery stories by Calolyn Keene.
13. What is your all-time favorite book?
This is a tough question as my favorites have changed over a period of time. But if I have to pick one, it would be Sidney Sheldon's Master of the Game. As a teenager, it was my first Sidney Sheldon book. The romance, drama, dark secrets, murders, lust, greed fascinated and intrigued me.  It was a big fat book and when I finished reading it, I remember having separation anxiety. I am thinking of re-reading it again.
That's it for now! You can share your thoughts about my answers in the comments, or take up this book tag yourself – let me know if you do.
Happy reading and book tagging!
Linking this to Day 7 of the Write Tribe Problogger October 2017 Blogging Challenge#writebravely #writetribeproblogger