If We Were Having Coffee… 17th October #WriteBravely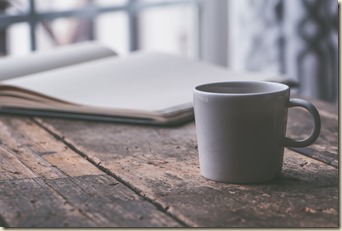 If we were having coffee, I would ask you about your week and listen to what all you have been up to too. I hope all is good with you.
If we were having coffee, I would tell you that last week all was not good with me. My father who is 75 was suddenly seeing 2 images instead of one. A quick visit to the Ophthalmologist ruled out any problem with the eyes but suggested something to do with the brain.
Next day, we took appointment with a Neurologist. She asked a lot of questions and took detailed notes and then ordered a MRI. The MRI got done after a long waiting time and the result came out normal. We heaved a sigh of relief but it was short lived as the next day the doctor suggested CT Scan of the brain. Since it was to be done on an empty stomach, so we scheduled it for the next day which was our third visit to the hospital. The report of the CT Scan was given to us late in the evening and by that time the doctor's OPD timings were over. We saw the doctor on the 4th day with the CT Scan report, after a long wait and she pronounced the report to be normal.
I could see that the doctor was flummoxed. She asked a few more questions and referred my father to another senior doctor. Since it was a late hour, the senior doc had left the hospital by that time, so we were asked to see him the next day.
We met the senior doc on the 5th day, who probed a lot more, checked the reports and wrote a detailed note. With his note we saw our earlier doctor again and she assured us that it's all fine (she meant no stroke or clot or tumor in the brain) and the double vision would go off on its own in 2-3 weeks. She prescribed 3 medicines (and one of it is a multi-vitamin!) and asked my father to use an eye patch so that at any given moment only one eye is functioning.
If we were having coffee, I would tell you that we all are mighty relieved with this but these 5 days have been LONG and tiring, both physically and mentally. I wish the hospitals find ways to get people started on treatment without long waiting times or multiple clinic visits or super expensive tests. And this happened to us in one of the best private hospitals of our city. I wonder how the situation would be elsewhere.
If we were having coffee, I would tell you that these 5 days in the hospital, observing people around me, gave me a lot to be grateful for. While I was cribbing about the long hours at the hospital for 5 days, I came across people who have been for months in the hospital and have sold their lands to get the best treatment for their loved ones.
If we were having coffee, I'd tell you that this weekend I was at Udaipur for work and I found time to watch a movie (Newton) alone and enjoyed some amazing food, alone again! See what I had for breakfast and dinner….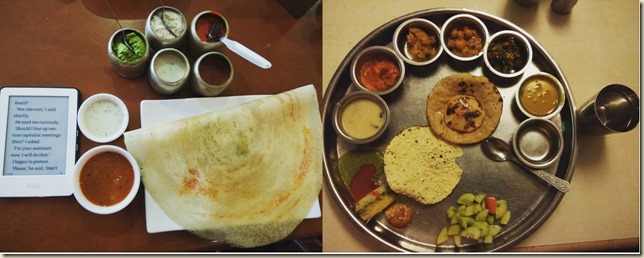 If we were having coffee, I'd thank you for having coffee with me and wish you a very happy Diwali. May the joy and merriment of this beautiful festival surround you and your loved ones with all things happy and positive.
Until the next cup…
Linking this to Day 5 of the Write Tribe Problogger October 2017 Blogging Challenge#writebravely #writetribeproblogger