He Provides the Homeless a Second Chance at Life #WATWB
When 40-year-old Shankar Mugalkhod's phone rang notifying him of an emergency, the ambulance driver rushed immediately to help a 55-year-old homeless HIV positive woman who was breathless and required immediate medical help.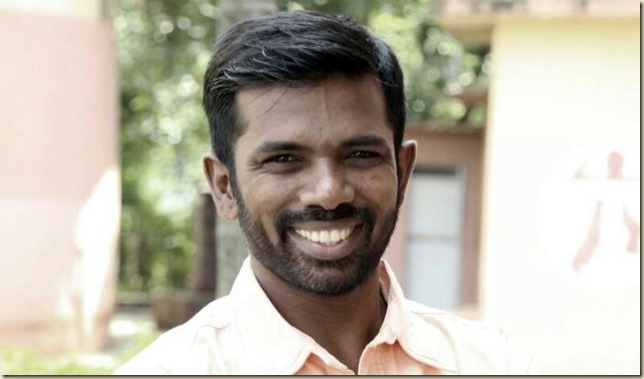 Picking the double-amputee right from her doorstep, he dropped her to the nearest civic hospital in the neighbourhood in his ambulance. In fact, he paid for her medicines too.
He has helped numerous homeless and abandoned persons without families in the past, say doctors from across the city who treat patients admitted by him in a Hindustan Times report.
Apart from rushing many to the hospitals, Shankar has also taken upon himself to perform final rites for those that lose the battle to their ailments.
The best part is that Shankar has been doing this selfless service since the last 18 years without claiming credit or attracting attention from the media.
When asked about what prompted him to do this service, Shankar says his childhood marred by poverty pushed him to aid the destitute.
Talking about his difficult formative life, he states how he would go to bed empty stomach and live on clothes and footwear from garbage bins.
While he first started rushing patients to hospitals in cabs and auto-rickshaws, NGO Bombay Teen Challenge, donated him an ambulance to carry on his work.
Many times, cops reach out to Shankar to help homeless and abandoned people reach hospitals and shelter homes.
Just one phone call away, Shankar is always on duty armed with his ambulance and stretcher and a road map of the nearest civic hospital.
What I like about this real life story is that when faced with hard and challenging times, you can either let your situation define you, let it destroy you or let it strengthen you. The choice is yours to make. Shankar has chosen empathy and compassion towards the destitute because he has walked miles in their shoes!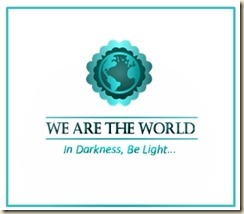 This post is part of the We Are the World Blogfest, a monthly event created by Damyanti Biswas and Belinda Witzenhausen to showcase stories of hope and light. This month I'm helping Damyanti out as a co-host, along with extraordinary bloggers Inderpreet Uppal, Sylvia Stein, Susan Scott and Andrea Michaels —please hop over to check out their WATWB posts as well as from other WATWB participants for a dose of feel-good to last you a whole month. You'll be happy you did!
Click HERE to check out the intention and rules of the blogfest and feel free to sign up at any time. You are always welcome!