He Provides Selfless Service to the Dead #WATWB
Some 19 years ago, Ayub Ahmed was going to Gundlupet in a KSRTC bus to purchase a car, the driver stopped the vehicle near Bandipalya where a crowd had gathered around a dead body lying on the road. Ten hours later, when he was returning to Mysuru in his new car, the body was still there. A policeman standing near the corpse said he could not find anybody to shift the body to the morgue. That was the first unclaimed body Ahmed had buried.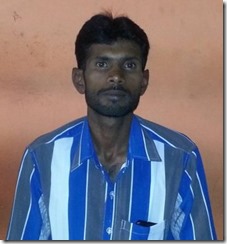 In an interview he shared, "When anybody buys a car, they take their friends or relatives on a drive. But I transported a dead body to the mortuary in mine,"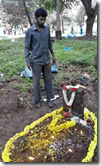 Shifting unidentified and unclaimed bodies is not a coveted job. But 38-year-old Ayub Ahmed, not only shifts such bodies voluntarily to the mortuary, he also takes them to the burial ground and lays them to rest after the police declares them unidentified and unclaimed. He transports dead bodies in his own vehicle. Interestingly, he does not charge money from poor people. Along with recovery of dead bodies, Ayub also performs the last rites based on the identity of the deceased. Ayub has performed the last rites of thousands of dead bodies where relatives are nowhere on the scene. He has been doing this selfless act since the last 19 years and this has earned him the name of 'Body Miyan'.
Ayub's work survives largely on donations. However, he is content with what he gets and does the best he can with the resources at hand.
What I like about this real life story is the selfless service by an ordinary man, his motivation to help others in need without the thought of receiving any reward or repayment in return. It is one thing to drop some money into the bowl of a homeless person; it is quite another to devote one's entire life to volunteering for such noble causes. Helping one person might not change the world, but it could change the world for one person. And Ayub is doing just that by helping the dead pass from this world with respect and dignity.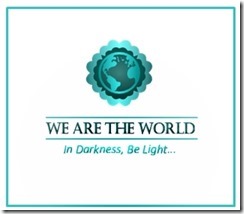 This post is part of the We Are the World Blogfest, a monthly event created by Damyanti Biswas and Belinda Witzenhausen to showcase stories of hope and light. This month I'm helping out as a co-host, along with extraordinary bloggers  Simon Falk, Lynn Hallbrooks, Eric Lahti, Damyanti Biswas and Guilie Castillo—please hop over to check out their WATWB posts as well as from other WATWB participants for a dose of feel-good to last you a whole month. You'll be happy you did!
Click HERE to check out the intention and rules of the blogfest and feel free to sign up at any time. You are always welcome!