He Helps Them Become Voters #WATWB
"Democracy cannot succeed unless those who express their choice are prepared to choose wisely. The real safeguard of democracy, therefore, is education."― Franklin D. Roosevelt
Over 30,000 graduate students in Bengaluru have become registered voters thanks to Bengaluru-based consultant Ananda Thirtha, who has been raising awareness about the same for the last nine years.
It was in 2009 that Ananda heard Infosys co-founder Narayana Murthy talk about the importance of voting and to elect the right people.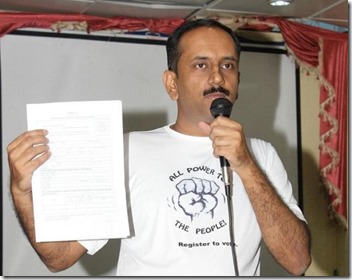 In 2010, Ananda decided to take part in a Republic Day campaign which covered 1,000 households as part of a voter registration drive. After the election, he filed an RTI to get booth data and found out that the voter turnout had been very low – as low as 23% in some booths.
After a trip to APS college in Basavanagudi, where he conducted a three-hour program, Ananda realized that "First, the issue was that there was no availability of Form 6. But when I got it and gave it to them, they didn't even know how to file it, where to submit it. Also, for many students, the voting day is nothing but a holiday. My effort is to fill these gaps and help them register as voters," he added.
Since that day, Ananda has been to over 50 colleges in the city where he has raised awareness about the importance of exercising voting rights.
Ananda's involvement didn't end there.
Assisted by friends, Ananda has also put together awareness videos, apps and web portals that aim to help yet-to-be registered voters with features like locating wards and assembly constituencies. He also assists the Election commission in conducting EVM presentations and also works with apartment associations and software companies in getting their residents and employees respectively, enroll as voters.
Every election is determined by the people who show up and Ananda is ensuring just that!!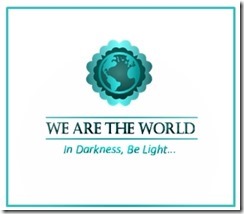 This post is part of the We Are the World Blogfest, a monthly event created by Damyanti Biswas and Belinda Witzenhausen to showcase stories of hope and light. This month I'm helping out as a co-host, along with extraordinary bloggers Dan Antion, Simon Falk, Michelle Wallace and  Mary Giese —please hop over to check out their WATWB posts as well as from other WATWB participants for a dose of feel-good to last you a whole month. You'll be happy you did!
Click HERE to check out the intention and rules of the blogfest and feel free to sign up at any time. You are always welcome!