Expect the Unexpected When Travelling #AtoZChallenge
The best-laid plans of mice and men often go awry! And this is especially true when you are traveling. Even though, you may plan your trip to the tee, a few surprises do pop up here and there. In fact it's impossible not to have some occasional jolts and jerks along the road. Like this incident…
It was November of 2009, after a wonderful vacation at Srinagar, we boarded the Spicejet flight no. 852, from Srinagar to Jammu, after ALL the security checks. You may know that the number of security checks in Srinagar are way too many! The flight was full and all the passengers had occupied their seats. And just then, an air hostess and 2 officials reached the seat no. 16-D and asked its occupant to disembark from the plane. The occupant of the seat no. 16-D was none other than KG, my better half!! KG was all shocked and bewildered at this. To add to this, the embarrassment of being the cynosure of about 150 pairs of eyes!!
Amidst protests/explanations, KG disembarked from the plane and at the bottom of the staircase was his blue colored VIP Skybag, which was surrounded by 4 officials.
They explained that there's some problem with the bag!!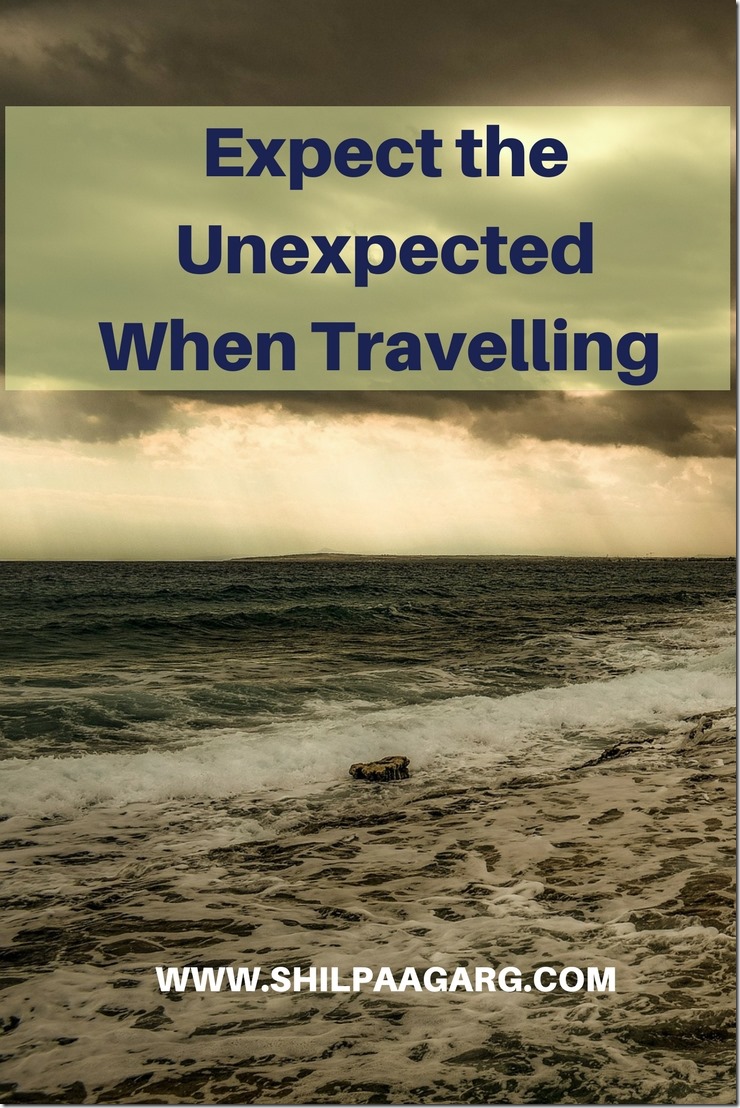 And the problem was…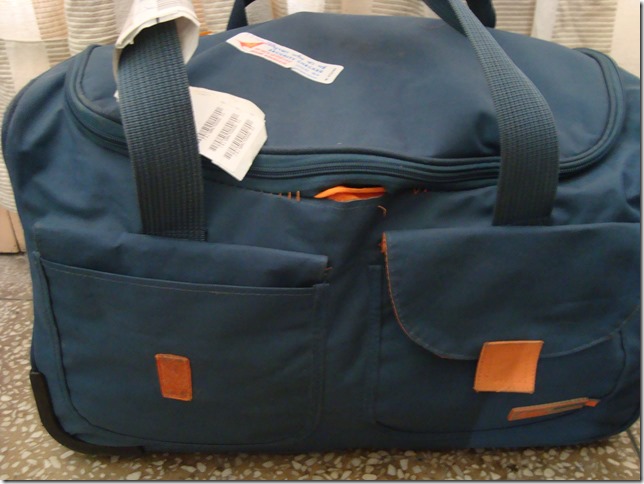 The seams of the bag was open by 5 cms! So, they made him sign on his baggage tag. And that's IT!! I mean, THAT'S IT!!!!
Are you shocked? Angry? Annoyed? Irritated at this??
Well, KG truly was!!
So, when he entered back into the aircraft, he insisted on seeing the Pilot. When he came out of the cockpit, KG demanded a complaint register. And none was available. Let me tell you, KG is damn impressive in creating a furore!  And you bet, he created one for the whole flight to see!
At Srinagar airport (like many other airports), there is a process of Baggage Identification (wherein, you have to personally identify your baggage after check –in, after which it is loaded onto the aircraft). And it seems that the personnel at the Baggage Identification missed seeing this. The protocol demands the baggage to be locked and intact! (This was in 2009, I don't know if the protocol for baggage identification has changed in Srinagar now.)
So, due to negligence of the airline employee, we had to go through this humiliation and embarrassment, which was so unexpected.
When we say that the greatest joy of travel is discovery and exploration, I think we should take these unexpected situations in our stride and make the most of them.
While, we reacted at that time and it was easy to blame it on human error, but retrospectively, I think such things do happen.
So, what best can we do in such situations?
Stay positive
Be open and curious to the new experience
Accept the situation
Don't delve too much into it and let the bad experience roll off your shoulders
Remember that such experiences make for great stories later on
Smile
Express gratitude for the experience, learning and of course the amazing story too
I have realized that some things are inevitable. It makes sense to embrace the adventure, appreciate the journey, and move ahead, because a new adventure is waiting to happen.
Do you remember the last time you had to deal with an unexpected situation during one of your travels? How did you manage it?
My theme for this year's Blogging from A to Z April Challenge is Notes from the Road, which has my thoughts, views, experiences, tips, stories inspired by my years on the road.