How to Beat the Post Vacation Blues
You have relaxed and daydreamed on a sunny beach or spent a day hiking somewhere outside the city. You might have had an enriching time visiting the museums or roughed it out in the wilderness or dived into the deepest caves on your vacations. And then, in a sudden jolt, all this bliss, euphoria and happiness is snatched away. Regular life, alarm clock, traffic jams, office work comes back in life and you have difficulty in accepting the reality. The feelings of hopelessness and sadness engulf you.
Well, you may be suffering from post vacation blues or post travel depression. It is a type of depressed and anxious mood that holidaymakers often experience when returning home from a trip.  While the symptoms usually are mild feelings of being dissatisfied with life, it might also include short bouts of crying after vacation has ended. Yes, it is real and a very common phenomenon.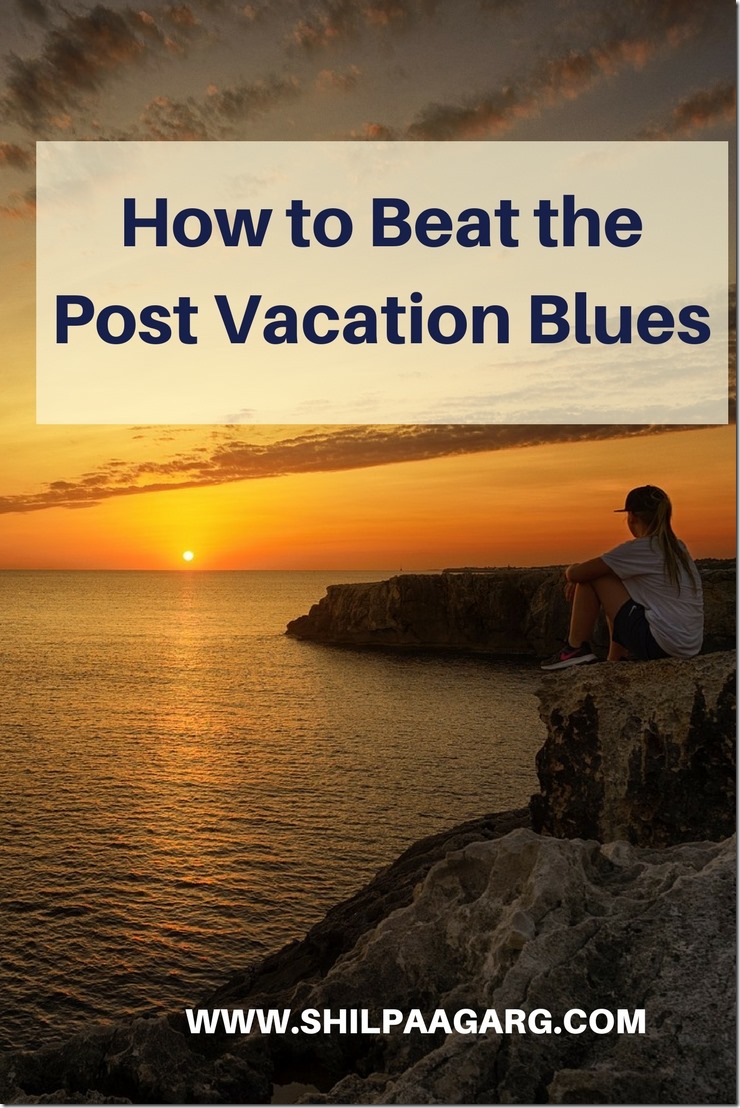 So, how do you maintain the sunny and happy outlook you had while you were on a vacation? Here are a few ways to boost your vibes and beat the post vacation blues:
Plan extra days off before you return to work to stay at home to give yourself downtime.
Ease into the daily routine, gradually.
Keep your home neat and clean for the return. Coming home to a disorganized home will just add to your stress and misery.
Start thinking about your next trip.
Have your favorite dish from the vacation.
Look at your photographs and videos from the trip and revisit some lovely moments. Nostalgia can enhance the mood.
Hold on to your vacation memories by writing in a diary or a blog post.
Find fun in your routine. Do whatever cheers you up.
Explore the touristy destinations in your city.
Make time for relaxation in your regular life.
Focus on something new to do or learn.
Be grateful for your vacation.
Finally remember Dorothy's words from Wizard of Oz, "There's no place like home!"
Have you ever suffered from post vacation blues? What did you do to overcome your post trip depression?