One Too Many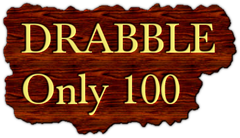 Her heart's pounding, but she wills herself to gather the courage to say what she has been meaning to say for long.
"I'm asking you to marry me because I love you", he says, while she's phrasing the words in her head.
She stares at him stupidly. Her mind is clearly not in sync with her feelings.
"So, what's your answer?" he whispers.
"Yes" is just a moment away.
His eyes widen a bit in anticipation.
She holds her breath and says "No", for she's been let down one too many times to know not to believe in fairy tales.
Linking this to Bar-A-Thon