5 Reasons Why You Should Invest in ULIPs
Recently, we were looking to buy an insurance product; our insurance advisor suggested that we opt for ULIPs or Unit Linked Insurance Plans as part of our investment plan. During the course of our conversation and subsequent research, we decided that we would go for ULIPs. Here are 5 reasons why you should invest in a ULIP plan too!
Before that, let's understand what are Unit Linked Insurance Plans (ULIPs)?
ULIPs are insurance plans that help you save for your goals while providing Life Cover.  They are actually insurance-cum-investment product which combines the benefits of protection and saving in a single instrument. With ULIPs, your money continues to grow and at the same time, your loved one's future is protected from life's unexpected turns too.
Now, over to the why you should buy ULIPs
1. Maximizing your investment
The most important feature of ULIP is the potential for better returns from the investment due to option of switching between equity and debt and that too at very low cost along with fulfilling basic underlying objective of life insurance. This is dependent on your risk taking ability.
If you are a low risk taker, you can opt to invest in debt funds; balanced funds (range between debt funds and equity funds) if you are a moderate risk taker and equity funds if you are a high-risk taker. When the markets are up, you can take an aggressive approach and invest in debt funds when the market is on a down swing. This way you can use the market fluctuations to your advantage.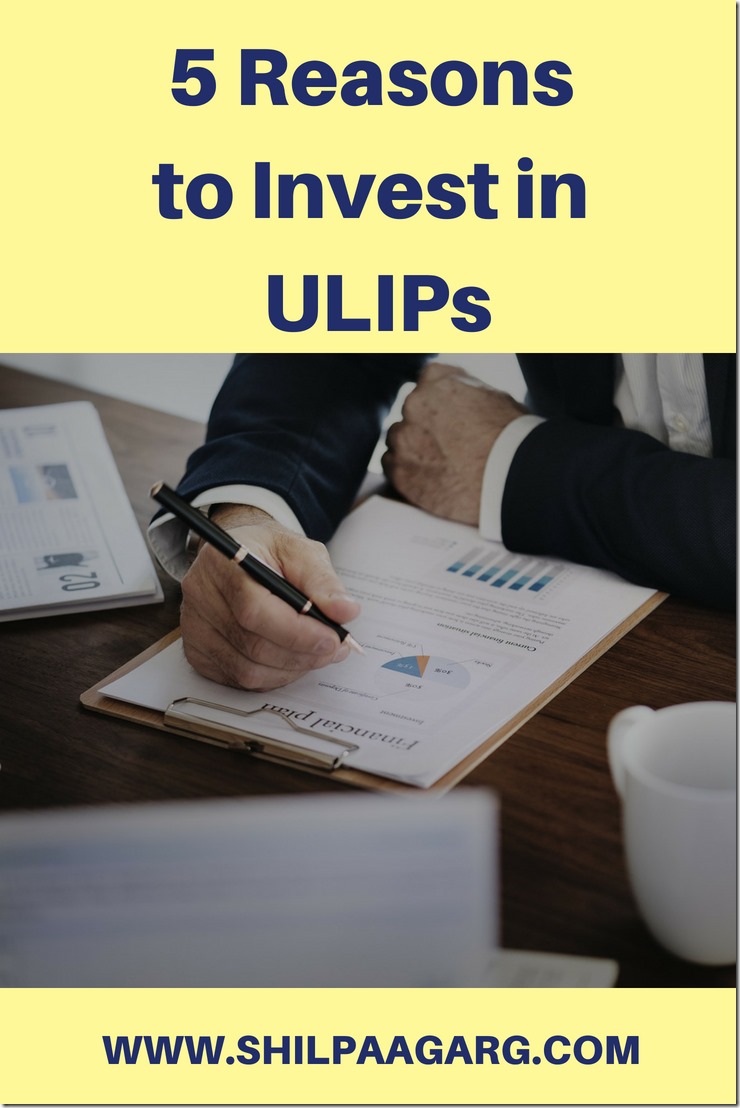 2. Returns
Over a long period, say 20 years, the returns offered by ULIPs range between 8.5-15%. This depends on the type of fund viz Income fund, Balanced Fund, Large Cap Equity Fund etc
3. Life cover
As you are aware, a Unit Linked Insurance Plan also provides you a life cover. This is usually the sum insured or the market value of the investment (fund value), whichever is higher. This ensures that the future goals of your family are taken care of even if you aren't around.
4. Tax Benefits
Along with returns, another advantage that ULIPs offer is that of tax benefit. For premiums paid, you get tax rebates under section 80C and all payouts received are exempt under section 10D of the Income Tax Act, 1961. So you not only save money, but also are able to see it grow.
5. Loyalty Points
If you invest for a certain period of time, ULIPs from leading insurance providers also give you loyalty points and benefits which add to your savings.
So, if you have tax savings to do under 80C and have plans to invest longer than 10 years, you must opt for ULIPs.
Happy Investing.
About Aegon Life
A joint venture between Aegon – world's leading financial services and Bennett, Coleman & Company – India's leading media house, Aegon Life Insurance launched its pan-India operations in July 2008. Armed with a vision to be the most recommended new age life insurance Company, Aegon Life adopts the power of global expertise by leveraging digital platforms to bring transparent solutions, and to prioritize customer needs. Our financial planning and investment solutions include term life insurance plans, pension plans, unit-linked insurance plans (ULIPs), health insurance plans, child education plans, and more