He Saw His Friend Bleed To Death In Road Accident, Has Saved 60 Lives In 27 Years #WATWB
It was the year 1991.
At 10 pm on a foggy night, Lucknow-based Pramod Tiwari was travelling home from work when a speeding vehicle rammed into him and drove away.
When Pramod did not return home until late, his family panicked and reached out to his childhood friend, Manoj Singh.
Paying no attention to the time, the young man ventured into the night in search of his childhood friend.
He was shocked by the sight of Pramod. His childhood friend bled to death by the road in front of his eyes.
Speaking to Hindi daily Navbharat Times, Manoj explained how his friend had been lying unattended for about two hours. The post-mortem report revealed that Pramod died due to excess blood loss.
"If someone had rushed him to the hospital, he would have a second chance at life."
He had opened his eyes twice, but couldn't say anything. His death shook Manoj to the core.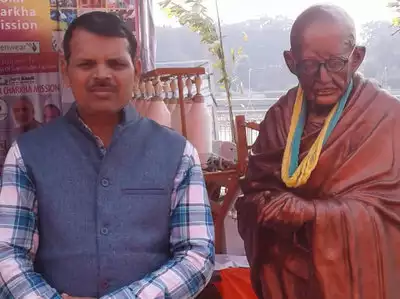 And while the young man could hardly do anything to save his childhood friend, he embarked on a mission that moved on to save the lives of numerous accident victims.
In the last 27 years, the man has saved over 60 accident victims by rushing them to the hospital in time and providing any required help.
He shares that some of these individuals have met and thanked him after their recovery. "I see Pramod's face in every person I help. My biggest regret is I couldn't save him. So I am trying to alleviate that emotional baggage and reduce the pain of losing him by saving others."
Manoj, a resident of Arjunganj, Lucknow is a teacher who runs coaching classes in Indiranagar. He doesn't stop at being a messiah to people in need. Instead, he encourages his students to help others. The impact of his selfless efforts reflects in the fact that many of his students have joined him in his campaign.
At a time, when people crowd at an accident spot, take videos or sometimes just walk away to avoid getting into legal processes, unsung heroes like Manoj reinstate our faith in humanity. We hope that this teacher's efforts are recognized and that his story inspires many more not to turn their backs but extend a helping hand to the victims of road accidents.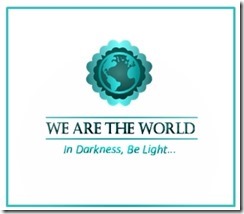 This post is part of the We Are the World Blogfest, a monthly blogging event created by Damyanti Biswas and Belinda Witzenhausen to showcase stories of hope and light. This month I'm helping out as a co-host, along with extraordinary bloggers : Eric Lahti , Inderpreet Uppal,  Peter Nena, Damyanti Biswas—please hop over to check out their WATWB posts as well as from other WATWB participants for a dose of feel-good to last you a whole month. You'll be happy you did!
Click HERE to check out the intention and rules of the blogfest and feel free to sign up at any time. You are always welcome!
---