Focus – Word of the Year #WOTY2019
Hola People!! A very Happy 2019 to you! How have you been! Hope the new year has started well for all of you.
As for me, it's good to back at this space. Last few months have been terribly hectic with work and life and naturally those got prioritized first and my baby blog here got ignored completely.
2018 was a great year in terms of learnings and experiences. And now we have entered the New Year 2019. It is an exciting time for new beginnings. It's the time when everyone is brimming with hope, positivity and optimism. It is that time of the year when we love to make resolutions, to change some bad habits and/or follow some good ones. It also the time to reflect.
I learnt about the Word of the Year – WOTY concept few years ago and loved it.
Do we need a Word of the Year? My answer is, Yes!
It is a wonderful way to set intentions and theme for the New Year, or any other life event for that matter.
It helps to serve as a gentle reminder to guide our focus for the year.
It helps shape all the decisions that we take in creating the changes we desire in our life.
Earlier this week, as I was listing down my resolutions and goals for 2019 in my notebook, one word that kept buzzing in my head was FOCUS.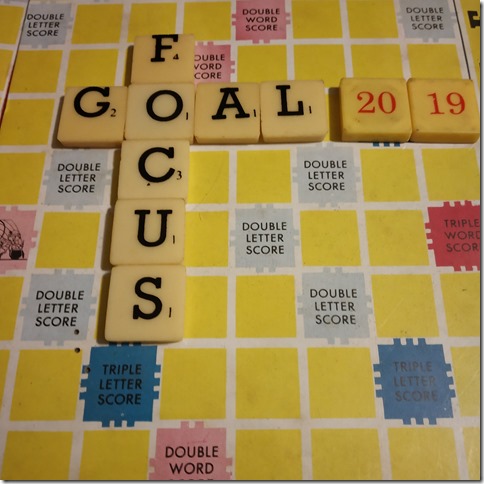 Lately, I feel like I'm being pulled in so many directions. I have so many things on my plate and want to do a lot more too. At times, all the work-home stuff gets overwhelming and I sometimes feel scatterbrained. This happens when I like to believe that I am disciplined and organized.
FOCUS is the word that expresses what I hope for this year. Also it is a word that would inspire me to push past my limits and do more and accomplish more.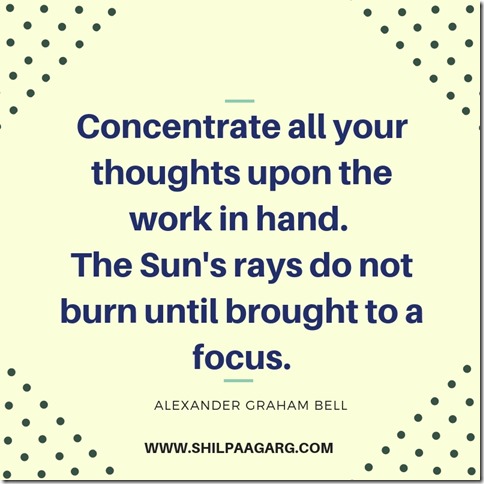 Here's what it means to me to live a year by the word FOCUS:
Regular exercise and I are not best of friends. I can't stick to any exercise regime for more than a few days, except swimming which I love but isn't feasible for most of the year. I am determined to change this and already taking baby steps in this direction.

Aah! For the first time in so many years I faltered on my reading goals last year. I failed miserably and felt miserable all these months for not picking up a book. So reading more books is definitely on my agenda this year. More about in the next post.

I want to focus on my spiritual side and let my vibrations rise.

I'd like to explore new opportunities, learn new things and be the best version of myself.

It isn't a secret that I have been struggling to blog over the last few months. I am hoping to write more and engage more this year at this space of mine.

I'd like to focus on the good and positive and stay away from the drama and negativity of any kind.
2019 is going to be filled with so many changes and new things. I know that if I don't FOCUS on specific tasks and on what is important everything will be thrown out of whack.
So FOCUS it is for me.
Have you ever picked a word of the year? If you have one for this year, do share it in the comments below!