My 2019 Reading Challenges
Like every year, I started 2018 by picking some interesting reading challenges for myself. I was pretty excited about the diverse books that I would have read through these challenges. 100 books by December 31st was my goal. It seemed pretty doable, considering that I had read 150 books in 2016 and 125 in 2017. As the year progressed, I read steadily but pretty soon I was seeing 'x books behind' on my Goodreads Challenge box and gradually the scales tilted in the favor of unread vis-à-vis read books for the year 2018. I didn't just not complete my reading challenges for 2018, but I fell off the grid pretty hard.
I had my spreadsheet for tracking the prompts on my laptop, I was buying Kindle books and I was excited to read but then life got in the way. Initially, I fumed and fretted at my inability to find time to read but when chaos in the mind settled I was able to make peace with this failure. With this failure of not completing my reading challenge, I learnt a few things. I learnt that though I didn't read much last year, I am not a lost reader. I realized that I can still be passionate about books without reading at all times. And that the greatest glory in living lies not in never falling, but in rising every time we fall.
So here I am determined and inspired to take up my Reading Challenges for 2019.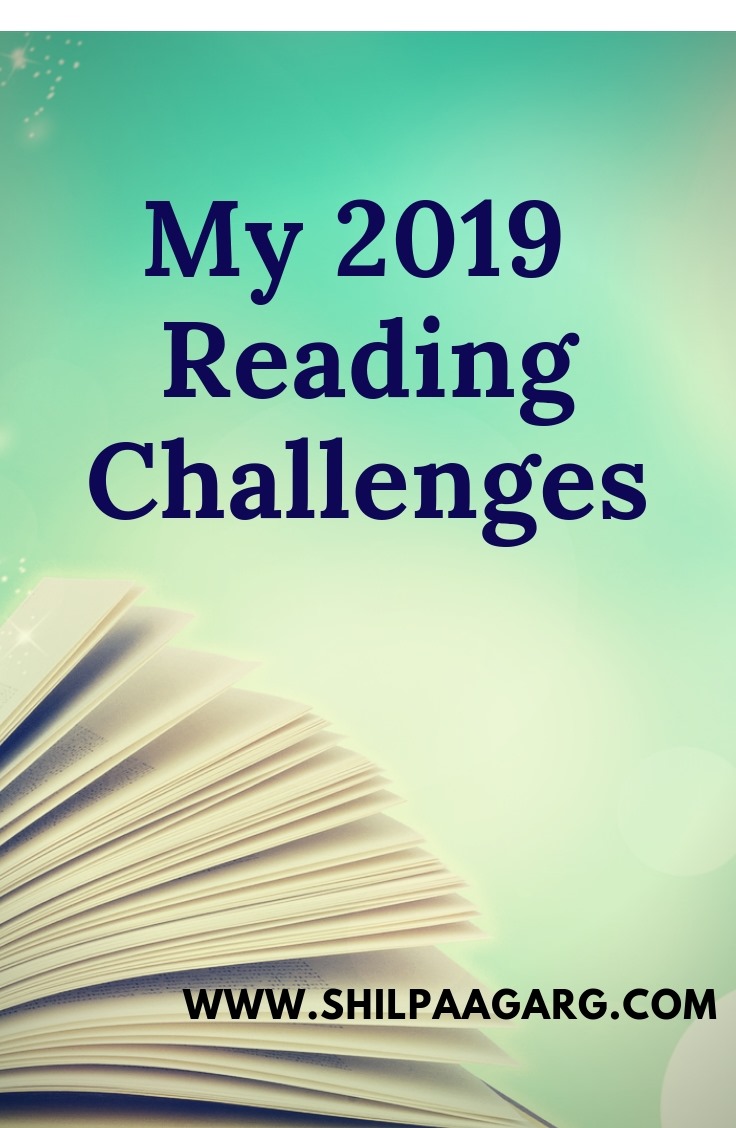 Here are the reading challenges that I have picked for myself.
1. Goodreads

Shilpa
has
read 3 books toward
her goal of
100 books.
For this challenge, one has to read a total of 60 books between January 1 and December 31, 2019. Out of the 60 books, at least 12 books need to be by Indian authors. To qualify to win this challenge, a tweet with the count of books and the name of the book has to be tweeted to @HTBrunch. Winning a big number of books at the end of the year with this challenge is exciting and certainly inspiring.
3. 2019 Pop Sugar Reading Challenge
This is my all time favorite challenge. I love the diverse prompts that help to read diverse books. Also searching and buying books for the prompts is oh-so fun. This year the Pop Sugar Challenge looks like this….

4. The Write Tribe Reading Challenge 2019
This reading challenge has 3 parts = Committing to read a minimum of 24 books in 2019 + Reading a minimum of 12 books based on the prompts given below + Reviewing one book a month. I plan to go for the level 4 – the book nerd by reading 60 or more books.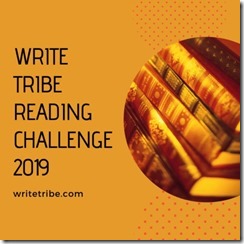 It's going to be a busy reading year for me and I am really looking forward to read some good books. I can feel it in my bones that this is gonna be exciting. Wish me luck for my ambitious reading goals.
Are you taking up any reading challenges?