He Spreads Joy through Toys #WATWB
Sheriff Woody Pride and Buzz Lightyear would certainly approve of this Toy Story.
Aryamaan Lakhotia, a teen from Kolkata, has collected and distributed thousands of toys to underprivileged children, through his organization, the Toy Joy.
In doing so, he has managed to accomplish one of the most basic yet difficult tasks—to bring back innocent smiles on the faces of hundreds of children.
A solely student-led organisation, Toy Joy was established in May 2016, after a trip to Jaipur made Aryamaan realize the importance of toys, and the difference they could make.
He was in Jaipur for his cousin, Anoushka's birthday. When they were returning from the party in a car which was full of gifts, they halted near a traffic signal. A boy came and knocked on the car window, but his eyes were fixated on the gifts. That look touched something in the teens, and they realized how such toys didn't mean much to them anymore but could truly make a difference to others. That incident made them look inwards, and they decided to start collecting their toys, and those belonging to their family members and friends, to give them to the kids who truly needed and valued them.
"We have thousands of donated toys, of which many are old as well as new. But, we make sure that the kids don't receive the ones that are dirty, tattered or broken. Those that can be cleaned, repaired and made like new are selected and taken to the NGOs, orphanages and evening schools, where they are distributed," said Aryamaan to Better India.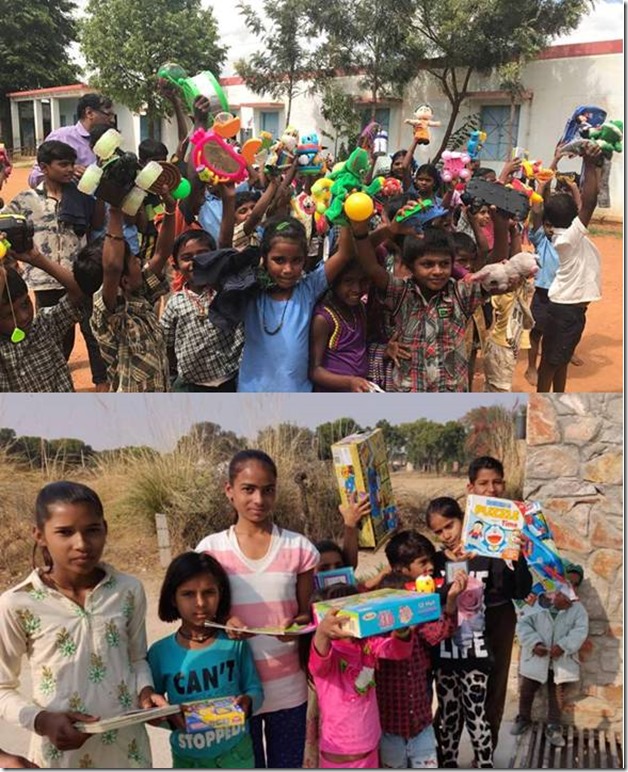 What started as a concerted effort to change a social situation, has now spread across seven cities—Mumbai, Ahmedabad, Noida, Bengaluru, Jaipur, Nawa (Rajasthan)—where school students like Aryamaan are leading such collection and distribution programs through the foundation.
Aryamaan recently received the Pradhan Mantri Rashtriya Bal Puraskar in the field of social service, from the President of India.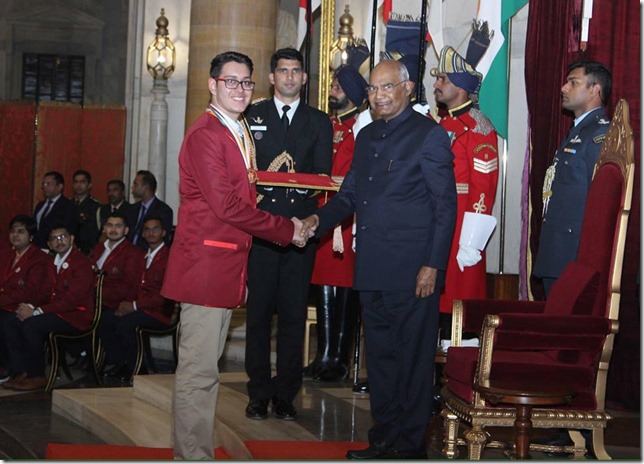 Meet Aryamaan Lakhotia from West Bengal.

He founded 'Toy Joy' with the aim of collecting and distributing toys to the underprivileged children in Kolkata.

The organisation has spread to seven cities and brightened the lives of thousands of children! pic.twitter.com/g8Lu7W1P6b

— Narendra Modi (@narendramodi) January 24, 2019
More power to this young man, as he and his friends bring back the smiles of thousands of children for whom even a small toy is a luxury.
This post is part of the We Are the World Blogfest, a monthly blogging event created by Damyanti Biswas and Belinda Witzenhausen to showcase stories of hope and light. This month I'm helping out as a co-host, along with extraordinary bloggers : Inderpreet Uppal, Sylvia Stein, Peter Nena and Belinda Witzenhausen —please hop over to check out their WATWB posts as well as from other WATWB participants for a dose of feel-good to last you a whole month. You'll be happy you did!
Click HERE to check out the intention and rules of the blogfest and feel free to sign up at any time. You are always welcome!