15 Famous Quotes For Food Lovers
What is the best thing to do after eating? Well, talk about it!!
Let's talk about some sweet, spicy and fiery food quotes by famous chefs and food lovers.
People who love to eat are always the best people. – Julia Child
There is no sincerer love than the love of food. – George Bernard Shaw
The secret of success in life is to eat what you like and let the food fight it out inside. – Mark Twain
I cook with wine. Sometimes I even add it to the food. – W.C. Fields
One cannot think well, love well, sleep well, if one has not dined well. ― Virginia Woolf
If you really want to make a friend, go to someone's house and eat with him… the people who give you their food give you their heart.  – Cesar Chavez
You learn a lot about someone when you share a meal together. –  Anthony Bourdain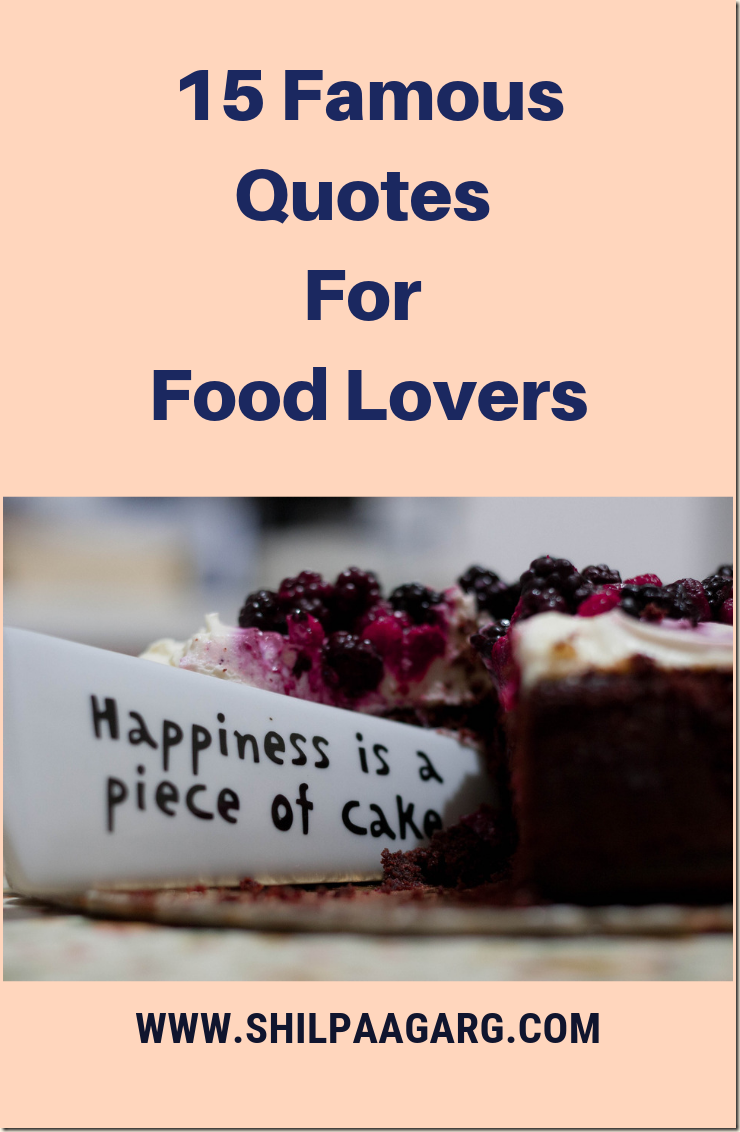 I love my pizza so much, in fact, that I have come to believe in my delirium that my pizza might actually love me, in return. I am having a relationship with this pizza, almost an affair. ― Elizabeth Gilbert
Laughter is brightest where food is best. – Irish Proverb
You don't need a silver fork to eat good food. – Paul Prudhomme
We should look for someone to eat and drink with before looking for something to eat and drink. – Epicurus
Cooking is like love, it should be entered into with complete abandon or not at all.  – Harriet Von Horne
A balanced diet is a cookie in each hand. – Barbara Johnson
Always serve too much hot fudge sauce on hot fudge sundaes. It makes people overjoyed and puts them in your debt. – Judith Olney
One of the very nicest things about life is the way we must regularly stop whatever it is we are doing and devote our attention to eating. – Luciano Pavarotti
Which is your favourite food quote?
My theme for this year's Blogging from A to Z April Challenge is Food Talks. Join me for some interesting, fun conversations about food experiences, experiments, basics, tips, ideas, hacks, trends and much more.