X-Mas Bakes – Fruit Cake Recipe
Christmas, the most joyous and magical time of the year, is also a time for baking X-massy goodies. The aroma of exotic spices, nuts and goodies in the oven fill the air as we bake festive breads, cakes, cookies and pies.. There's something about baking and of course gorging on rum-infused fruit cakes during Christmas.
I keep trying different baking recipes and I have found one perfect X-massy bake which is my absolute favorite, the rum-oozing fruit cake.
Here's the recipe for you to try too…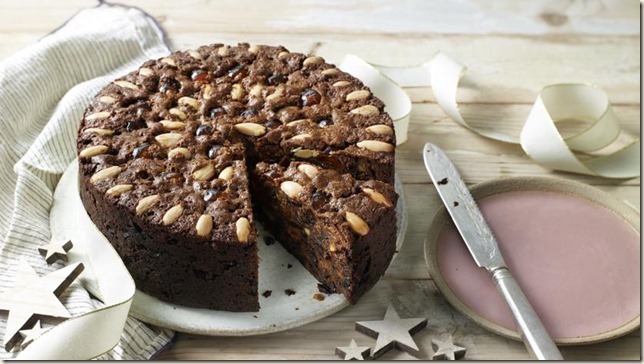 Ingredients
1 cup butter, at room temperature
1 cup firmly packed light brown sugar
3 large eggs, at room temperature
2 cups all-purpose flour
1 teaspoon baking powder
3/4 cup finely ground almonds
3 tablespoons alcohol (brandy, sherry, rum.) plus you'll need extra for brushing the cake (I prefer rum)
Juice and zest of one orange
Zest of one lemon
1 cup almonds, walnuts, or cashew, coarsely chopped
500 gms of an assortment of dried (apricots, figs, prunes, raisins, sultanas, currants, dried cranberries, dried cherries etc.) and candied fruit, all chopped into bite sized pieces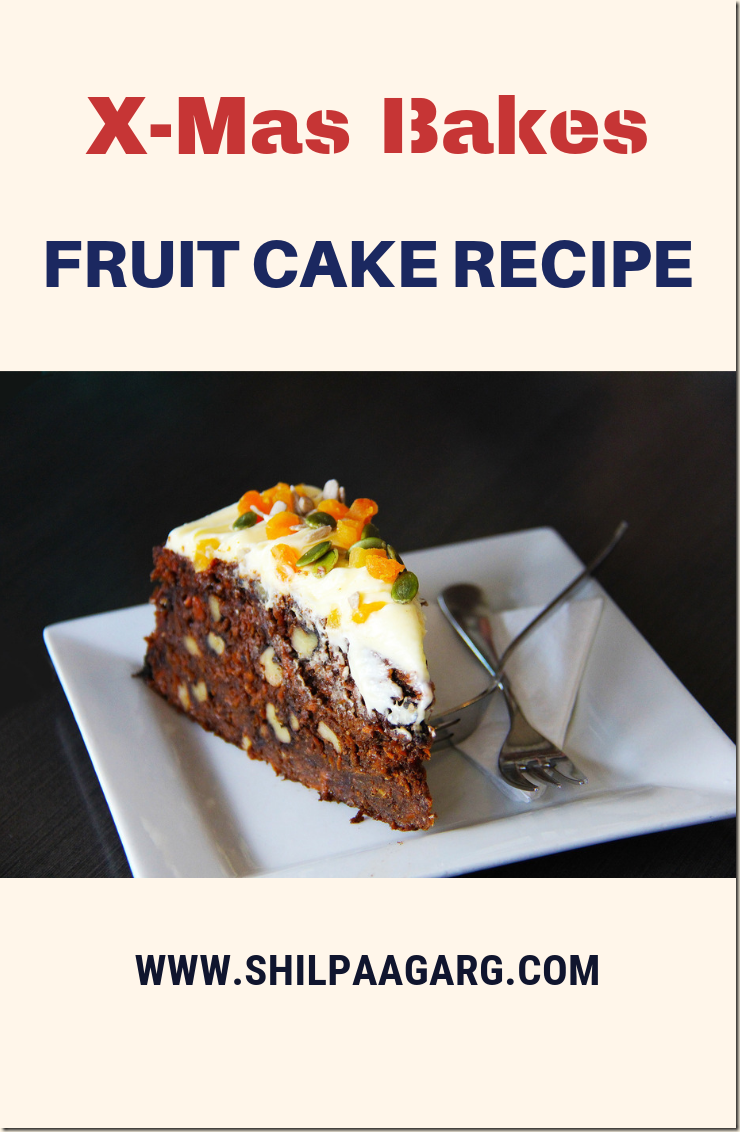 Directions
Preheat your oven to 160 degrees C. Butter a 20 cm spring form pan with a removable bottom. Line the bottom of the pan with parchment paper. Also line the sides of the pan with a strip of parchment paper that extends about 5 cm above the rim of the pan.
In a separate bowl, whisk together the flour, ground almonds and baking powder.
In another large bowl place the dried and candied fruits, along with the chopped nuts. Remove about 3-4 tablespoons of the flour mixture and add it to this mixture, tossing well to coat all the fruits and nuts.
Beat the butter until creamy. Add the sugar and beat until light and fluffy. Add the eggs, one at a time, beating well after each addition. Add the alcohol, orange juice, orange zest and lemon zest. Then beat or fold in the chopped nuts and all the dried and candied fruits. Then fold in the flour mixture.
Pour the batter in the prepared pan and decorate the top of the cake with blanched almonds (optional).
Bake at 160 degrees C for 60 minutes. Lower the temperature to 150 degrees C and bake for another 80-90 minutes or until a long skewer inserted into the center of the cake comes out with just a few moist crumbs. Remove the cake from the oven and place on a wire rack to cool completely. Then, with a skewer, poke holes in the top surface of the cake and liberally brush with alcohol.
Cut it into slices and impress your family and guests with this perfect x-massy boozy fruity cake.
Which is your favorite Christmas Cake?
My theme for this year's Blogging from A to Z April Challenge is Food Talks. Join me for some interesting, fun conversations about food experiences, experiments, basics, tips, ideas, hacks, trends and much more.