Vodka Cocktails – 5 Easy Cocktail Recipes with Vodka
I doubt Vodka is the answer to anything, but believe me it's worth a shot!
If you are hosting a party or if life gives you lemons, just add Vodka.
Vodka is fun water that is perfect on a hot day, or a cool day you want to make hotter.
Few spirits are as versatile as Vodka.
It can add life to your party as it merges seamlessly with other drinks without disturbing or neutralizing the flavor of the additional ingredients.
It has a host of health benefits like better cardiovascular health, reduction in stress, and relief from toothaches and bad breath. Its astringent nature helps in keeping the skin healthy and promotes hair growth. It also possesses antiseptic and antibacterial qualities, which help in disinfecting the wounds and it also works as an effective cleaning agent.
So you see, Vodka is always a good idea. Here are some really easy cocktail recipes with Vodka, for everyone.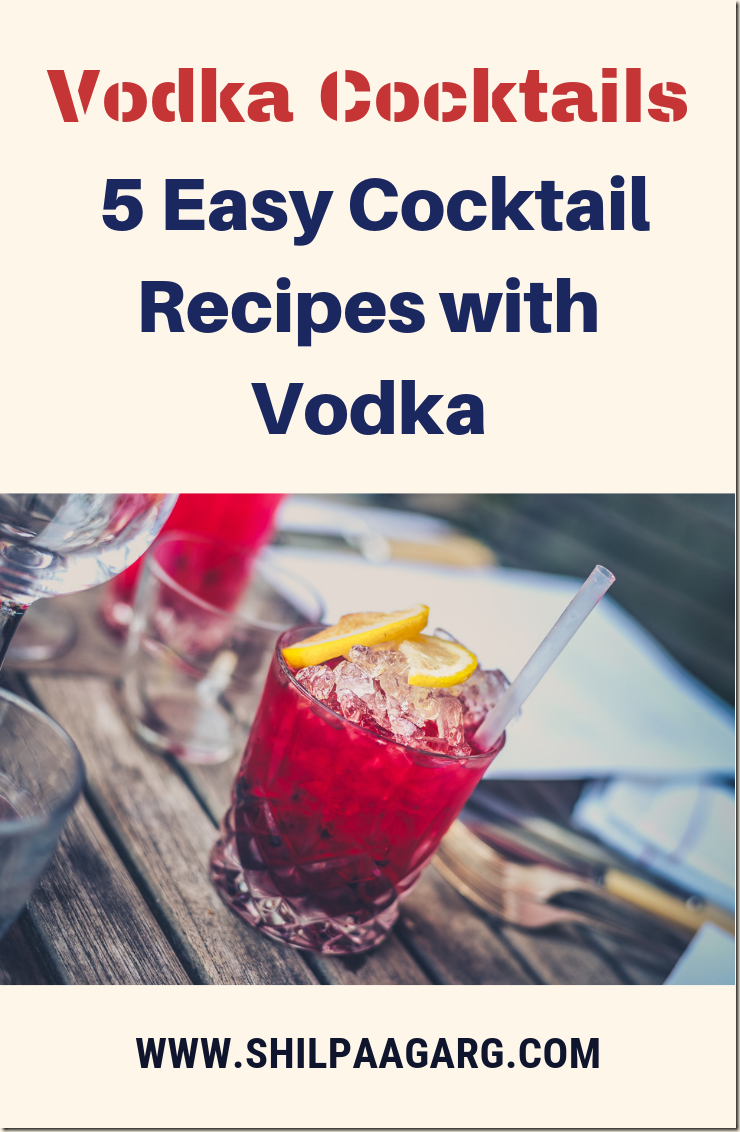 1. Screw Driver
Serves 1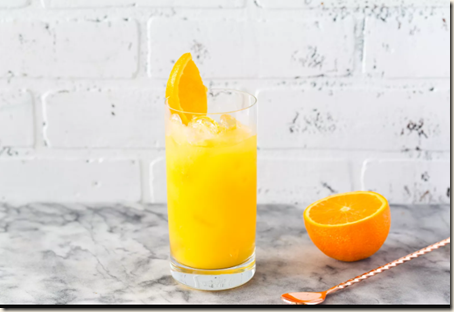 2 measures Vodka
Orange Juice
Slice of Orange
Cracked Ice Cubes
Fill a glass with cracked ice cubes. Pour the Vodka over the ice and top-up with Orange Juice. Stir well to mix and dress with a slice of Orange.
A cool glass of holiday cheer this is.
2. Bloody Mary
Serves 1
Dash of Worcestershire Sauce
Dash of Tabasco Sauce
2 measures of Vodka
Splash of Dry Sherry
6 measures Tomato Juice
Juice of 1/2 Lemon
Pinch of Salt and Cayenne Pepper
Slice of Lemon
Add Worcestershire Sauce and Tabasco Sauce over ice in a shaker and add the Vodka, splash of Dry Sherry, Tomato Juice and Lemon Juice.
Shake vigorously until frosted. Strain into a tall chilled glass and decorate with a slice of lemon.
Heat up brunch with a spicy Bloody Mary.
3. Sea Breeze
Serves 1
1 1/2 measure Vodka
1/2 measure Cranberry Juice
Ice
Pink Grapefruit Juice to taste
Shake the Vodka and Cranberry Juice over ice until frosted. Pour into a long glass and top up with pink grapefruit juice to taste.
A slightly tart yet refreshing vodka cocktail for summer sipping!
4. Blue Lagoon
Serves 1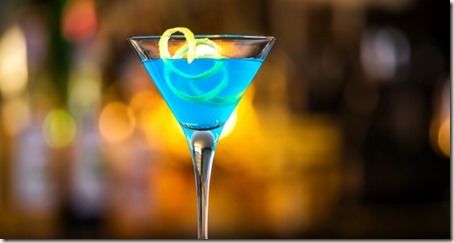 1 measure Blue Curacao
1 measure Vodka
4 measure Lemonade
Crushed Ice
Add Blue Curacao, Vodka and Lemonade in a cocktail shaker and shake well. Fill a glass with ice and pour the drink over it.
Super refreshing for those hot summer days.
5. Black Russian
Serves 1
2 measures Vodka
1 measure Coffee Liqueur
4-6 cracked ice cubes
Pour the Vodka and Coffee Liqueur over cracked ide cubes in a small chilled glass. Stir to mix. Or you may pour the Vodka, then the Coffee Liqueur, and let it settle without stirring.
A simple and satisfying cocktail!
Have a great party with these Vodka cocktails, because no good story starts with, "That one time I ate salad"
How do you like your Vodka?
My theme for this year's Blogging from A to Z April Challenge is Food Talks. Join me for some interesting, fun conversations about food experiences, experiments, basics, tips, ideas, hacks, trends and much more.