Stray Rescued by Cop Outperforms Purebreds, to Join Elite Dog-Squad! #WATWB
It is a widespread belief that a 'purebred' Rottweiler or German shepherd is better equipped to join a police dog squad. Asha, a street dog or India Pariah, begs to differ. She runs, jumps and sits on command as efficiently as any of her pedigreed colleagues but just a year ago, life was not the same for Asha.
About 20 months ago, Asha was just another stray puppy in the streets of Kolkata, surviving on scraps salvaged from public dustbins. As is the case with thousands of stray dogs, a group of misguided kids daily harassed her for fun. Kolkata police found Asha—a five-month-old pup, in a pitiful state after she failed to run away from the gang of stone-pelting children.
With the permission from his seniors, Sajal Kumar Mandal, Deputy Superintendent of Police, Dog Squad in Barrackpore, West Bengal, brought the dog to the police station.
The original plan was to adopt her as a pet. But soon enough, her sharp sense of smell and active nature led them to initiate an experiment."
As an experiment, the team started training her with the other members of the dog squad. They observed that she was much more panicky and nervous as compared to the Labradors and German shepherds in the squad. And they realized that it was because for the first six months of her life, she had only seen abusive humans. But Satyendranath Dey, her handler soon made her comfortable around humans.
When she started trusting the people around not to harm or abuse her, Asha, as the police named her, steadily excelled in her training. The diet and exercise she received were no different than the other dogs, and within six months, her training to detect explosives was complete.
Recently, when the dog squad went through the regular training test, Asha passed it with flying colours, proving her worth in the dog squad.
"She was every bit as fit and proficient as the other dogs," Mandal shared with Better India. He added, "She is a very obedient dog and follows commands like stay, refuse food etc. to the T. Asha is certainly an asset to our squad. In fact, in some exercises, she performs better than her peers. Her agile body makes crossing hurdles and jumping as high as six feet very easy for her. The other dogs can manage about three feet. She is also our fastest runner!"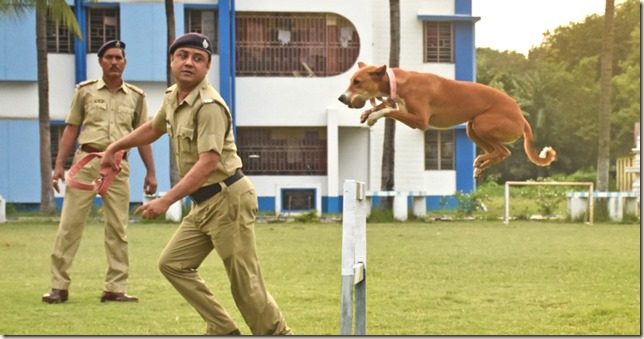 Save for a few Indian breeds, like the Mudhol dogs of Karnataka, purebred Labradors and German Shepherds dominate the Indian K-9 units. Their excellent sense of smell and ability to follow command make them the perfect choice as explosives detectors or sniffer dogs. But the experiment with Asha has shown that the Police can easily train Indian Pariah Dog and give them the honour of joining the K-9 unit.
Asha has broken a glass ceiling of sorts. She is now the only trained stray in an official dog squad.
She has proved that street dogs are just as intelligent as any pedigreed dog and they can be used as sniffers to detect explosives.
While it is up to the government to decide about the induction of different breeds into police squads, the experiment that the Kolkata Police undertook with Asha certainly makes us 'hope' that native breeds too can find a place in K-9 units across India. It can give hundreds of stray street dogs a meaningful life.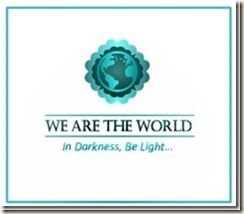 This post is part of the We Are the World Blogfest, a monthly blogging event created by Damyanti Biswas and Belinda Witzenhausen to showcase stories of hope and light. This month, I'm helping out as a co-host, along with extraordinary bloggers : Sylvia McGrath, Susan Scott, Eric Lahti and Belinda Witzenhausen. —please hop over to check out their WATWB posts as well as from other WATWB participants for a dose of feel-good to last you a whole month. You'll be happy you did!
Click HERE to check out the intention and rules of the blogfest and feel free to sign up at any time. You are always welcome!