If We Were Having Coffee… 19th August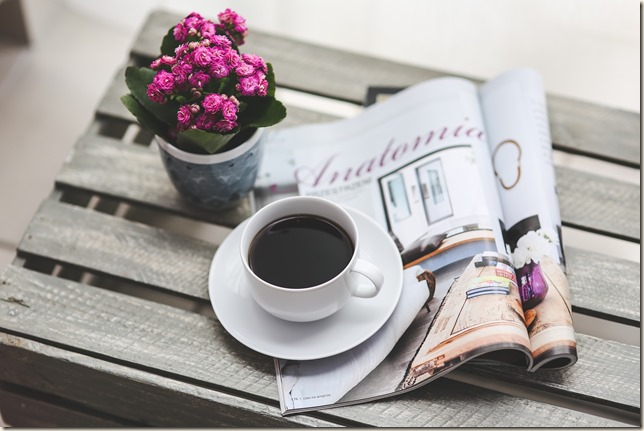 If we were having coffee, I would ask you about your week and listen to what all you have been up to too. I hope all is good with you.
If we were having coffee, I'd tell share that I have watched Sacred Games 2 last week. And I dont know what to think about it. I loved the first season of this intelligent, well-crafted, extremely convincing and realistic Netflix's First Original Series in India. I was really looking forward to the season 2. And I binge watched all the 8 new episodes the day it was released. And how do I feel?
Before I talk about my opinion of the SG-2, let me share that the ending of any story is much more than just the end. It leaves us with a distinct feeling and it is this feeling that defines our thoughts about the story after it is over. While the acting, character development, conflicts, intrigue and shock in the story kept me glued to the screen and at the edge of my seat,  it was the ending scenes that left me appalled. I am not talking about the open-ended finale scene, I am talking about the scientist's attempt to deactivate the bomb. It was ludicrous for a serious and intense story like Sacred Games. Even if I ignore that one scene, I think the season 2 is not a patch on season 1. Have you watched Sacred Games 2 yet?
If we were having coffee, I'd tell you that we love playing UNO with family and friends. You can say that we are addicted to UNO. Since our deck of Uno cards is all worn out, so we thought of replacing it. While browsing through the various versions of UNO, we came across UNO FLIP! and ordered it.
I must tell you that our family UNO time has never been so exciting and thrilling. UNO FLIP! is a double-sided card game with some new cards like Draw Five, Reverse, Skip Everyone, Wild, Wild Draw Color, and Flip which have added more fun, more entertainment and more competition to the game. I  think, we cant play regular UNO now as it would be so boring! Do you like playing UNO?
If we were having coffee, I share that for the first time in my life, I have been able to stick to an exercise schedule for over 2 months. I hope I dont jinx it by saying it. Fitness is one area where I lose steam, confidence, and motivation just after a few days. But it has changed this time. And there is a realization that exercise of any form is as much as mental as it is physical. I am pretty excited to be able to step away from 'I am busy. Or. I am tired' excuses. Oh, I think, I can write about 'Reasons You Can't Stick With a Workout Schedule – and What to Do About It'. Aha!! That sounds interesting. Don't you think?!
If we were having coffee, what would you share with me? Tell me, tell me, I am all ears!
Linking this to #MondayMusings