3 Inspirational Books Everyone Should Read
Have you read books that invoked a powerful feeling within or made you go 'whoa' in your head or gave you that Aha! moment or made you see things from a different perspective or reconfigured your understanding of reality or pushed you to take some action? If the answer is even a single yes, you have read some inspirational books.
We read for pleasure but we also read to learn and open our minds to new thoughts and a world of endless possibilities. I have read quite a few books that have had a positive impact on me and gave me some food for thought too. Here are 3 inspirational books everyone should read.
1. Tuesdays with Morrie by Mitch Albom
This book will stay with me for a long time. It is a memoir and has conversations between Mitch Albom and his professor, Morrie Schwarz, who later succumbs to his illness, ALS. Every Tuesday, Mitch learns life lessons from his old teacher. He calls them "classes" saying, "The last class of my old professor's life took place once a week, in his home, by a window in his study…The class met on Tuesdays. No books were required. The subject was the meaning of life. It was taught from experience." The fourteen Tuesdays spent with Morrie are a magical chronicle that teach Mitch about  death, fear, aging, greed, marriage, family, society, forgiveness and a meaningful life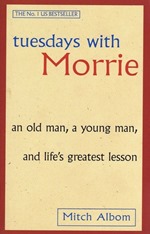 Notable Quotes
Death ends a life, not a relationship.
There are a few rules I know to be true about love and marriage: If you don't respect the other person, you're gonna have a lot of trouble. If you don't know how to compromise, you're gonna have a lot of trouble. If you can't talk openly about what goes on between you, you're gonna have a lot of trouble. And if you don't have a common set of values in life, you're gonna have a lot of trouble. Your values must be alike.
2. Wonder by RJ Palacio
This is a moving and beautiful story of August Pullman who was born with a facial difference that, up until now, has prevented him from going to a mainstream school. Starting 5th grade at Beecher Prep, he wants nothing more than to be treated as an ordinary kid—but his new classmates can't get past Auggie's extraordinary face. As he showed people that he wasn't a "freak" or a "zombie", more and more people wanted to be his friend. At the end of the book, August achieved two of his dreams. First, he started his summer break with loads of friends. And second, he got a standing ovation. The wondrous life lessons from Wonder are about inner strength, acceptance, resilience, kindness and respect for each other.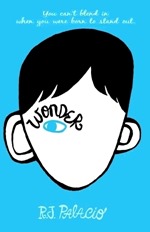 Notable Quotes
Now that I look back, I don't know why I was so stressed about it all this time. Funny how sometimes you worry a lot about something and it turns out to be nothing.
When given the choice between being right or being kind, choose kind
3. When Breath becomes Air by Paul Kalanithi
This book left me in tears. The memoir of Paul Kalanithi, a 36 year old neurosurgeon at Stanford University, who is diagnosed with stage IV lung cancer. Kalanithi uses the pages in this book to not only tell his story, but also share his ideas on how to approach death with grace and what it means to be fully alive.
Notable Quotes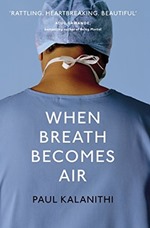 Human knowledge is never contained in one person. It grows from the relationships we create between each other and the world, and still it is never complete.
Life wasn't about avoiding suffering.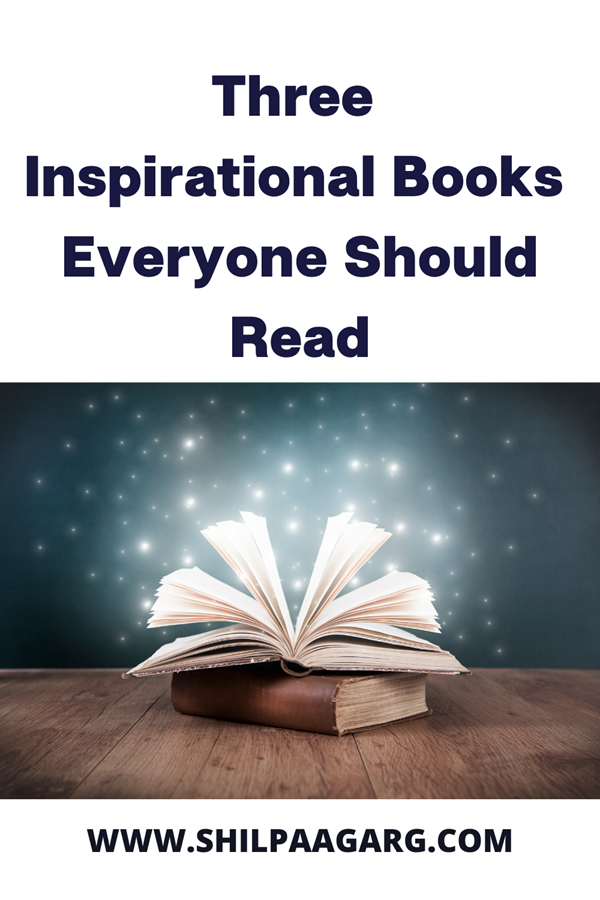 There are times in life when we need a spark of inspiration, hope, or encouragement. Inspirational books like these make us realize that we are not alone and that we can learn from other people's lives.
PS: As I finished writing this post, I realized that in all the three books that I have chosen today, the protagonist had an illness. It's not that only stories with some suffering are inspirational. I find Alchemist by Paulo Coelho, Eat Pray Love by Elizabeth Gilbert, Jonathan Livingstone by Richard Bach, The Kite Runner by Khaled Hosseini, The Nightingale by Kristin Hannah inspiring too. More about them, perhaps some other time.
Do you have more recommendations for Inspiring Books? I know you do! Please share in the comments below.