Ultimate Guide to Men's Ethnic Wear
We have seen men are not having too many options in fashion. The reality is that men's fashion is not that well explored and people aren't aware of the options they can choose from. With wedding season being around the corner, you can consider this article as your guide to looking your best in the  traditional dress options for men. With all the B-town celebs getting married and their amazing photos circulating all over the internet, all one can focus on is how beautifully they have styled themselves.
In a way, this is adding to the hype of traditional dress for men and dressing up for some cool photographs at the wedding. So for this, you have to plan out different outfits for every wedding function, and as we all know how Indian weddings are a 3-4 days event. You have to make sure all the outfits you choose are different and not monotonous. Here are some outfit ideas for Traditional dress for men from which you can choose your wedding outfits.
Sherwani Set
The most classic outfit option for the wedding is the Sherwani. It makes you look royal and has a charming feel to it. You can save this type of traditional dress for men for the bigger events such as the reception or the main wedding so that you stand out from the crowd and look dashing. There are so many things to consider when buying a Sherwani like the material, colour, embroidery, or the collar you want to go for. No matter what you choose you will anyways end up looking like one of the Royalty.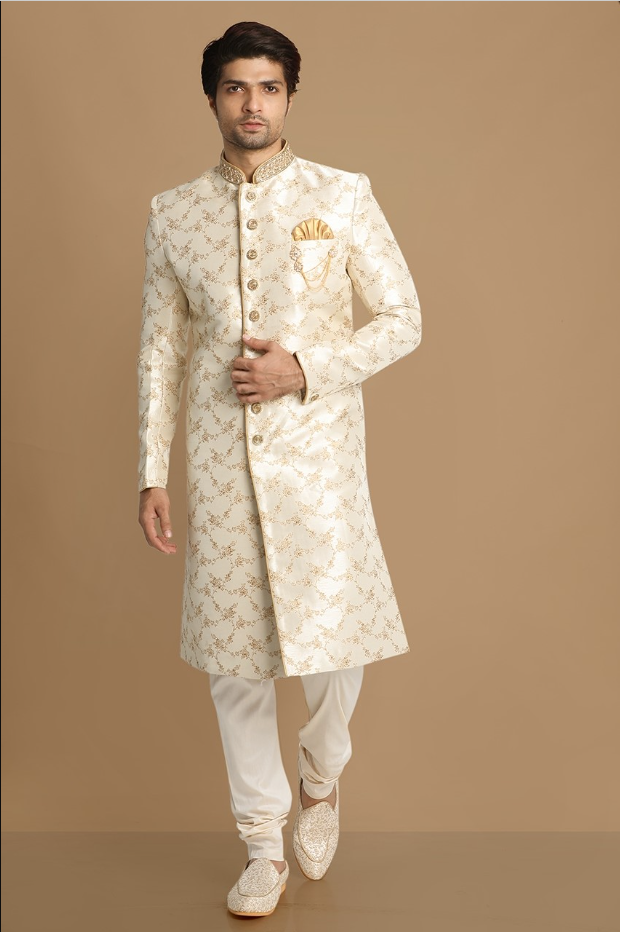 Waist Coat
The waistcoat is commonly known as Nehru Jacket since you would find the first Prime Minister of Independent India wearing it very frequently. This short coat with a very unique neckline can help you create a signature look very easily. These days you will find Waist Coats with a fashionable twist made using materials like khaadi, tussar silk, linen or even velvet. One can easily wear the waistcoat with kurtas, dhotis or churidar pajamas.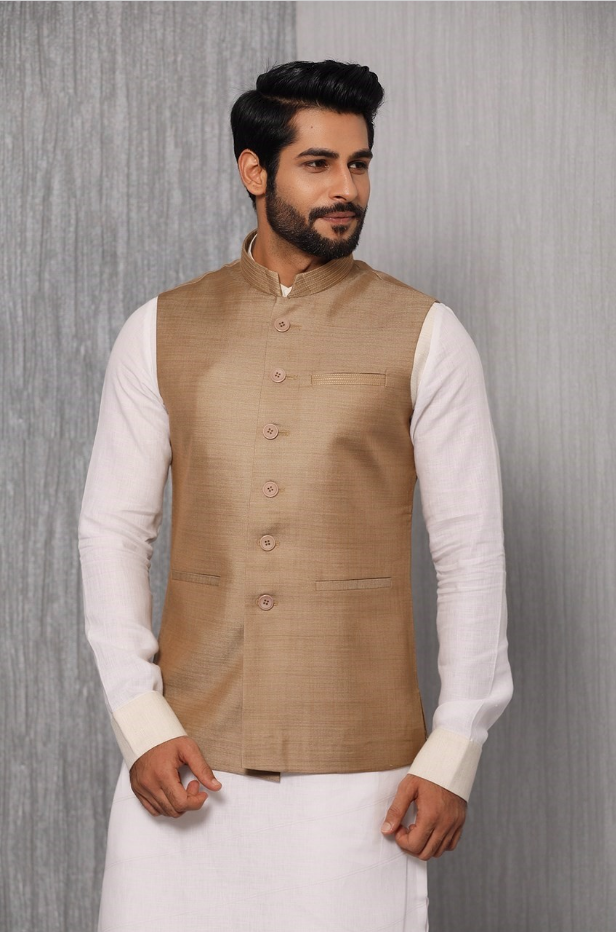 Printed Kurtas
Many believe that kurtas are one of the most underrated traditional dress for men, that many Indian men fail to consider. But if you add a fancy and fashionable twist to it by going for printed kurtas then it will surely not disappoint you. You can choose the prints and colours as per your choice and comfort going from subtle prints to loud colours you are just bombarded with options that you can choose from. 
Indo Western Kurta
This type of traditional dress for men is not much known but is slowly gaining popularity. Millennials are going for this traditional Indian couture with a western twist to get a formal yet elegant look. One can easily pull this off when worn properly. Most of the time these Indo-Western Kurtas have an asymmetrical cut making them look abstract yet beautiful. When buying these go for darker colours as they will give a rich look and draw the focus away from the asymmetrical cut making you blend well with the crowd.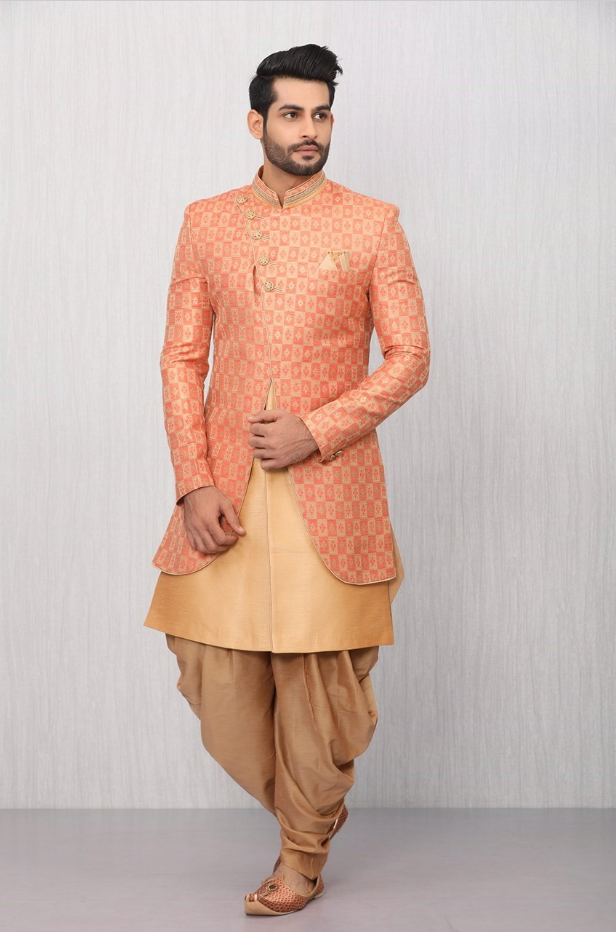 With all these outfit options being laid out in front of you we hope you make a wise choice. And look stunning with whatever outfit option you choose.