Thoughtful Minimalist Gift Ideas for Any Occasion
As someone who values simplicity and minimalism, gift giving can sometimes feel overwhelming. The pressure to find the perfect gift can take away from the joy of the occasion. Over time, I've learned to approach gift-giving differently, and I've found that minimalist gifts can be just as meaningful (if not more so) than lavish presents. In this post, I'll share some of my favorite and thoughtful minimalist gift ideas for birthdays, holidays, rather any occasion.
1. Experiences
One of the best gifts you can give someone is a memorable experience. This could be anything from tickets to a concert or sporting event to a day trip to a nearby town or national park. Think about what the person enjoys doing and try to plan an experience around that. Recently, my sister was gifted a session of Pet Yoga and it was such a novel experience for her, the one that created lasting memories filled with smiles and giggles for sure.
2. Consumables
Another minimalist gift idea is to give consumable items. This could be a favorite bottle of wine, a speciality cheese, or a box of fancy chocolates. These items are meant to be enjoyed and used up, so there's no worry about them taking up space in someone's home. Plus, who doesn't love a good indulgence every now and then?
3. Donation
If you know someone who is passionate about a particular cause, consider making a donation in their name. This not only supports a cause they care about, but it also shows that you understand and respect their values. There are plenty of reputable charities and organizations out there, so do some research and find one that aligns with their interests.
4. Time
Sometimes the best gift you can give someone is simply your time. Plan a day to hang out and do something fun together, like taking a hike or having a picnic. Or, if the person is going through a tough time, offer to help them with a task or just be there to listen. Giving your time and attention can be incredibly meaningful and can strengthen relationships in a way that material gifts can't.
5. Books
If you know someone who loves to read, a book can be a great gift. Choose a title that you think they would enjoy or select a classic that you think everyone should read. Books are a great way to stimulate the mind and spark conversations, and they don't take up much space.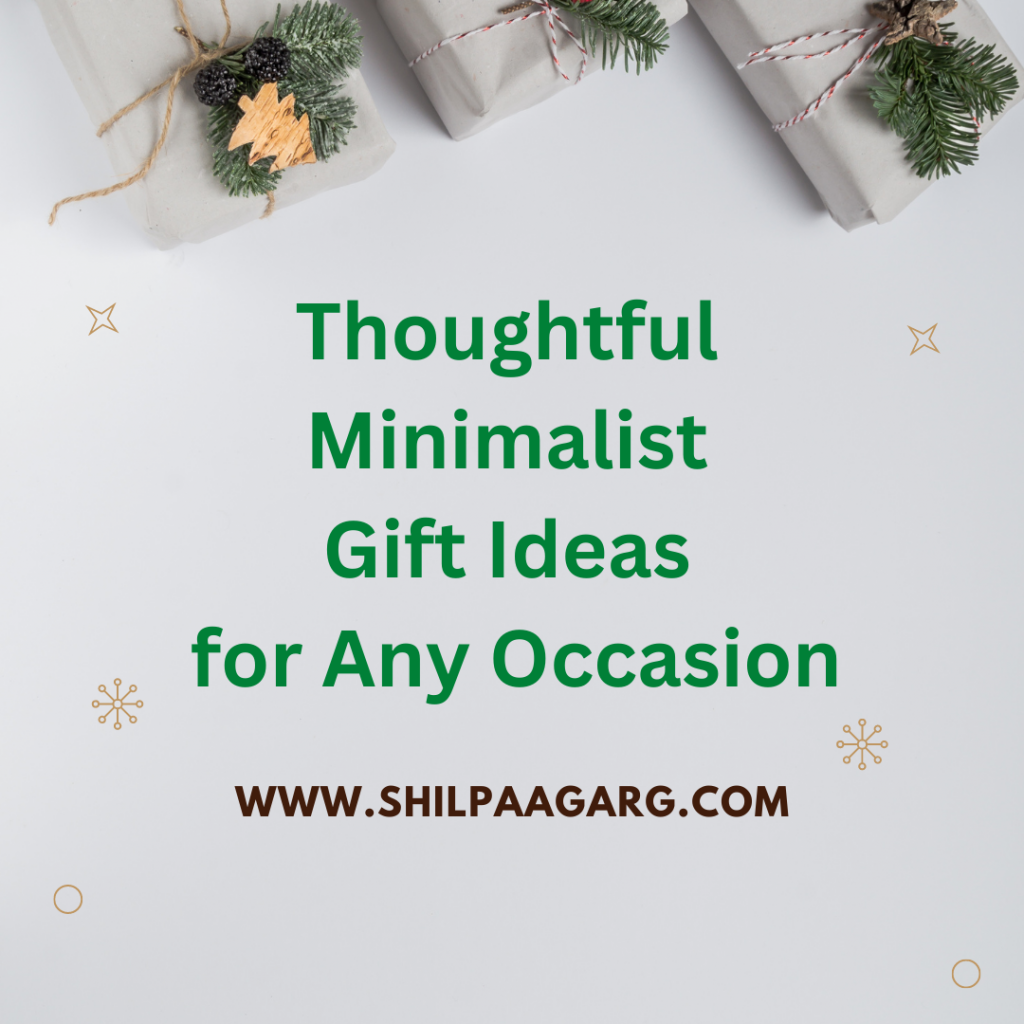 6. Plants
Plants can add life and color to any space, and they make great gifts for people who enjoy gardening or who want to bring a bit of nature indoors. Choose a low-maintenance plant like a succulent or a spider plant, or go for something more exotic like a bonsai tree.
7. DIY
If you enjoy making things, consider DIY gifts. This could be anything from a homemade candle to a knit scarf. The key is to make something that the person will genuinely appreciate and use. Not only is this a personal and thoughtful gift, but it also allows you to flex your creativity and craft skills.
8. Subscription Services
Subscription services can be a great way to give a gift that keeps on giving. Consider a subscription to a magazine or newspaper, or sign someone up for a monthly box of snacks, beauty products, or other goodies. Subscription services are a great way to introduce someone to new products and experiences without cluttering up their space.
9. Digital Gifts
In today's digital age, there are plenty of gifts that don't require physical space. Consider gifting a subscription to a streaming service like Netflix  or buy someone a gift card of their favorite online retailer. A digital or online course can be a valuable and meaningful gift for someone who is interested in learning a new skill or subject. You could also create a personalized playlist of songs or send them an e-book or audiobook.
Remember, the most important thing when it comes to gift-giving is to think about what the person would genuinely appreciate and enjoy. By focusing on thoughtful, minimalist gifts, you can show someone that you care without overwhelming them with stuff. So next time you're faced with a gift-giving occasion, remember that sometimes less really is more.