5 Reasons Why Books Make The Best Gifts #WordsMatter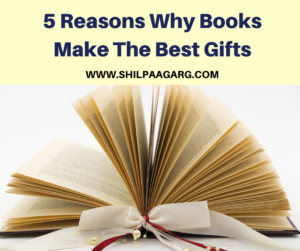 What do you get for someone who keeps saying, "Oh, I don't need anything."
What do you buy for someone who is never happy with their gift and needs to work on their "thank you, this is great" expression.
What do you gift to someone who apparently has everything? Or at least has the money to buy everything?
What do you buy for someone who is not known to you that well?
For most of us the struggle to buy that perfect gift is real.
The excellence of a gift lies in its appropriateness rather than in its value. – Charles Dudley Warner
Luckily, there is one easy solution to all gift-related woes: Books. Yes, Books! Glorious, glorious books!
Hands down, books make the best gifts. There, I said it. I am a strong advocate of giving people books. If I could give one gift to everyone, it would be the gift of reading.
Here are five reasons why books make the best gifts ever:
1. There's a book out there for everyone
Anyone who "doesn't like books" just hasn't found the right book yet. – JK Rowling
Books come in every genre, style, and font size. No matter their age, interests, or quirks, there is a book for everyone!  There are a million books written on every single topic you can think about. Even if you must buy a book for a fussy person, you will find something. You cannot go wrong with choosing a book for someone on a subject matter they are particularly interested in.
2. There's a free mental vacation with every book
Books make great gifts because they have whole worlds inside of them. And it's much cheaper to buy somebody a book than it is to buy them the whole world! – Neil Gaiman
Giving someone a good book is pretty much sending them on mental vacation for free. One can 'see' the world, without moving an inch.
3. Books Help in Nurturing a Passion
The greatest gift is a passion for reading. – Elizabeth Hardwick
The joy of reading is a seed that has to be planted. When you gift books, you are helping someone find their passion. Books can open up your mind to experiences that might seem out of reach, expose you to places you've never been, expand your consciousness and change the way you think, and inspire you to do things you've never tried. Giving books as gifts is a great way to instill the love of reading.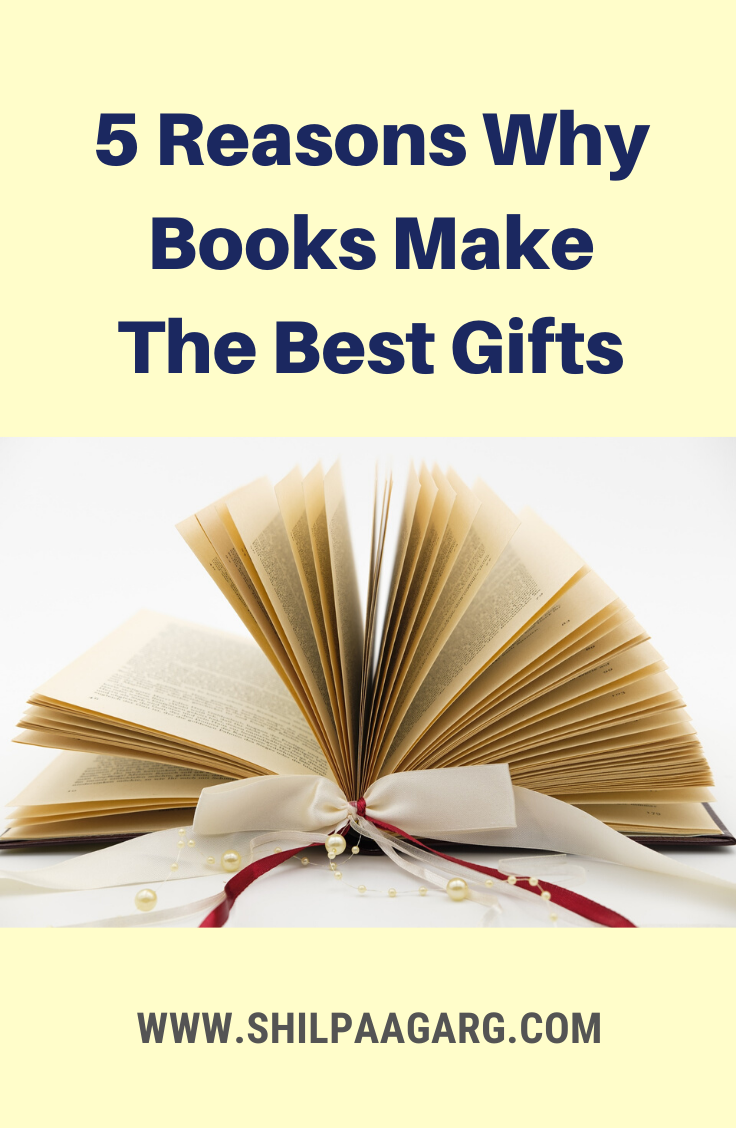 4. Books are Inexpensive
You can't buy happiness, but you can buy books and that's kind of the same thing. – Anonymous
Books are a highly affordable way to shower your loved ones with love and affection. Sure, there's the occasional pricey hardcover, but paperbacks and secondhand books are usually a bargain and there's something for everyone's budget.
5. Books Promote Intelligence and Health
A mind needs books as a sword needs a whetstone, if it is to keep its edge.- George R.R. Martin
Not only is reading books entertaining but it is educational and enlightening too. Recent scientific studies have confirmed that reading and intelligence have a relationship so close as to be symbiotic. Research increasingly shows "that mental challenges like reading may help to preserve brain health and stave off symptoms of Alzheimer's in old age." Reading is also related to a longer lifespan.
So, there you have it – five reasons why books make the best gifts. You can't go wrong with books, so treat your loved ones and yourself to a book and spread the joy of reading…
Do you like giving books as gifts? Did you receive any book as a gift?
I received this tag from Corinne Rodrigues at The Frangipani Creative It's my pleasure to pass on this tag to Vinay R from A Bookworm's Musing. There are 25 of us on this Blog Hop and it will be spread over 3 days – 6th, 7th and 8th December. Do follow the #WordsMatter Blog Hop and prepare to be surprised!