UBC Day 17 : The Story Continues…
Today's Wednesday Write Tribe prompt is to conclude both or one of these stories.
Varsha Bagadia's 'A Moment of Happiness'
Patrick O'Scheen's 'Proud Child'
I chose Varsha's 'A Moment of Happiness'. Read her story first and then check out my attempt to conclude her story.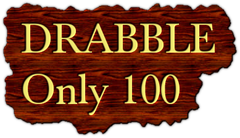 The police officer disappointed him.
Unlike the other 'followers' who allowed him to savour fear or horror in their eyes, the officer showed just some confusion.
The first blow was fatal enough and the second was uncalled for, but he couldn't take any chances.
The officer with his investigations could put his mission on a back burner.
He chuckled to note that the officer came across as a bonus, but he still needed 4 more 'followers' in the next 2 days.
He can't let his master down, the powerful ' Angel of Light' who directed him through his neighbour's dog.
This is in response to the Write Tribe Prompt – Continue The Story