UBC Day 31 : The UBC Journey from A to Z
Create a short story, a piece of memoir or an epic poem that is 26 sentences long, in which the first sentence begins with "A" and each sentence thereafter begins with the next letter of the alphabet.
I saw this prompt on Shilpa Sharma's blog and was inspired to share my month long UBC journey in this fashion. Here we go on our UBC Journey…
And finally the Ultimate Blog Challenge is coming to an end, today.
Blogging everyday can be pretty challenging especially when one is travelling and has hectic schedules.
Challenges are what make life interesting; overcoming them is what makes life meaningful, said somebody!
Do you agree with this?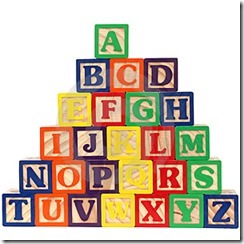 Each day, grey cells were assigned the task to think differently and come up with new post ideas.
Fun it was… thinking, writing, reading, commenting… the activities that dominated our days.
Good friends, Smita, Little Princess, Kajal, Hema, Chicky Kadambari, Shail, Bhavya, Reema Sahay, Rashmi gave company and we were so glad to take this challenge together.
However, the journey became more fun when Richa, SuKu, Deesnitch, Kalpana, Kathy… joined in too.
It was fun meeting and knowing new bloggers (new to our existing network), their writing styles, their stories…
Just when we thought, we would run out of ideas, prompts from the Write Tribe, Blogadda WOW, Indiblogger contests came to our rescue.
'Keep Blogging', 'You are doing a great job', 'A few more days'… morale boosters like these from fellow bloggers made us happy, motivated and energised to do our very best.
Lovely Corinne gave us a platform on the Write Tribe to interact and share our daily posts with the fellow UBC participants.
Meaningful and motivating conversations in the comment sections of our blogs gave us a high.
Nevertheless, there were a few who dropped out of the UBC after a few days.
Oh! That's a given… happens all the time.
Praised they should be though, as they at least made an attempt to challenge themselves.
Quest to challenge self, to grow, to learn, to experience newer horizons should be the mantra, I believe.
Reading a chapter of Radha's story everyday on Richa's blog kept us on the edge of our seats as we waited with bated breath for the next turn of events.
Stories and anecdotes, garbled and stimulating thoughts, pictures and videos, poetry and prose, a huge variety was up on the blogs to enjoy and savour this entire month.
Thanks are in order to all you fellow bloggers and readers, as well as to…
UBC hostesses Michele Scism & Michelle Shaeffer, for this…
Very enriching and exciting journey
Well done, mates! I mean the…
X-Chromosomal tribe which dominated this challenge!
Yes! We have all the reasons to celebrate our success!
Zest is what I feel today and I am sure you feel the same too. 🙂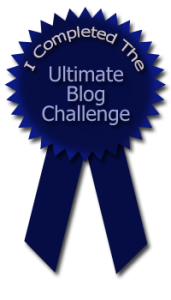 Image Courtesy : Google Images