Dreams are Dreams
'I am in love, and he is simply perfect for me'. Smilingly, she dreamed of their life together.
A beep from the mobile broke her reverie.
Her smile froze as she saw the picture sent by a colleague on Whatsapp.
'Ignorance indeed is bliss', she thought to herself as a lone tear escaped her eye.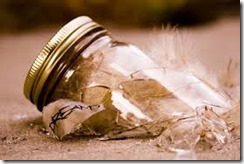 This post is a part of Write Over the Weekend, an initiative for Indian Bloggers by BlogAdda. We give out a creative writing theme each weekend for Indian bloggers.
Linking this post to the Ultimate Blog Challenge and October's NaBloPoMo.