Spouse Grouse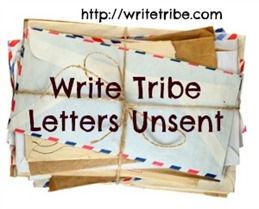 My Dearest KG
They say the way to a man's heart is through is through his stomach. And right from our courtship days you left no opportunity to drive this point home. A girl who was busy with her lab work and books all her life till then and with parents who believed that education was more important than acquiring culinary skills, this passion of yours, for food, scared me a bit. Mom tried to put me at ease and taught me some basic recipes in a jiffy. But you took the reins in your able hands soon after our marriage. I found an enthusiastic teacher in you and you, an eager to learn student. Every other day, after we returned back from our respective offices, we worked together in the kitchen as you showed how to make various dishes with your step-by-step instructions. In no time, I mastered the art of cooking and you beamed with pride and showered compliments every now and then.
With passage of time, my interest in cooking got stuck at making good tasty 3 regular meals, while your passion for cooking soared to learn and experiment newer and exotic dishes. Some 50 cookbooks in our home library along with Kylie, Jamie, Nigella through their TV shows, inspired you to cook newer recipes with élan. I have told you this a million times but let me tell you this again that you have this awesome ability of putting seemingly incongruent ingredients together in such a way that they work amazingly well, always.
While I love the way you cook such fabulous meals on weekends, surprise us with newer dishes every now and then and that entertaining friends at home is always a pleasure because of you. But what I am not liking is the feeling that I get every time… the feeling that I am picked up by a tornado and released abruptly amidst a shower of debris and rubble, once you leave the kitchen after creating magic with food.
While your favorite chefs are cooking for a TV show, so it is ok for them to leave a part of the grounded paste in the mixer jar or use only part of the soaked rice. But following your 'Gurus' habits in our kitchen translates into wastage of food resources!
While you are so fair and square in everything else in life, I can't understand your biasness towards the food cooked by you! You can't stop gloating about the dishes you cook, yes, even the ones which have no salt or the ones which have a tinge of burnt food aroma!
While you know it very well that I am perfectly happy with my level of daily cooking and I have no desire, whatsoever to don your chef's hat. Then, why is it that you are so competitive with me about cooking, so much so that you'll not tell me the ingredients you used for the new curry.
While you believe that food is all about creativity and experimentation with flavors and ingredients. Why do you frown when I try to experiment a bit in our regular food. Given my interest in cooking, my experiments with food only goes up to adding coriander powder in some dish or dry mango powder somewhere. I know some of your experiments are really crazy, for instance the day I was coming back home with Aaryan, you had made rice kheer among other things. We all oohed and aahed at the wonderful sweet dish till you asked us with a mischievous and a proud look, the secret ingredient in it. As you vetoed all the regular ingredients that could have been added in a kheer, we 'begged' you to shed light on the mysterious ingredient. Proudly, you said, "Egg yolk". Mom who is a vegetarian and who relished the kheer so much, moments ago,  nearly puked. Egg yolk in a rice kheer? who adds that??  Well, YOU!!
As I write this I realize that the benefits of having a husband as a chef certainly outweigh the rants I have just  shared.
So, dear husband, continue to create magical flavors and may the fragrant aromas waft from our kitchen, always.
Happy cooking and looking forward to see you cook your signature dish soon, tomorrow.
Love You
SG
This is written for Write Tribe – Letters Unsent #4  : Your current love/ spouse/ crush
Linking this post to the Ultimate Blog Challenge and October's NaBloPoMo.