What's Up? I Mean WhatsApp

Ten Things about WhatsApp on my Phone
WhatsApp, the free messaging application, must be the most used app on every smartphone. In fact it has become a social network of its own kind. It gives you the freedom to chat individually with a contact as well as to form your own chat groups.
So, we have various WhatsApp groups in our smartphones viz friends, girl friends, cousins, school mates, college mates, work mates, kitty party, neighbourhood etc etc. If you have worked in more companies, so more work groups and like wise you can have school and college friends batch wise. Phew… a lot of groups.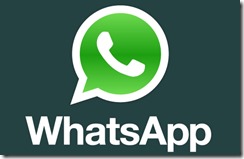 So many groups and so many people to chat with, here's a sneak peak of what's happening on WhatsApp on my phone…
I guess, WhatsApp is mostly used for mass-texting jokes. I get a joke from somebody, I immediately copy paste it and send it other WhatsApp groups and friends. No, plagiarism never crosses my mind when on Whatsapp.
Same goes for the motivational pictures and posters. Sometimes, I wonder if all these good thoughts and positivity was practiced by those receiving these, our world would had been a much better place!
Then there is a daily exchange of Good Morning pics,  Have a Great Monday pics, Yippee, it's Friday, Good Night pics… and even Happy Thursday pics!! Who creates all these images??
A friend has subscribed to Santa Banta.com and thus has a never ending supply of jokes to send. Another one sends inspirational messages first thing in the morning. Yeah, such is the dedication to entertain and inspire friends.
There are videos of all kinds… inspirational, religious, funny, whacky, weird clips taken from the internet and shared on WhatsApp.
Some groups are so active with their chatter that your smartphone's battery drains as fast as your dog will lick a dish. And the constant messaging tones do not allow you to concentrate on work at hand. For me, muting that group is the only option.
Some groups only focus on conversation. For example my husband tells me about his school group. Somebody starts a conversation and everybody types in their 2 cents and the conversation moves in 20 different directions amidst a lot of leg pulling and corny stuff, they all have a good time!
Also there are days when somebody initiates a campaign. Campaigns on WhatsApp?… Yes… 'share pics of your kids', 'send pictures of the rangoli or decorations done on Diwali at your home' or 'share old pics from school/college'. So, one after the other people in the group dig pictures from their safety deposits. Amidst oohs and aawws, the pics are enjoyed. Of course, they keep eating into the memory of your smartphone, so cleanliness freaks like me love this task of deleting these pictures from the smartphone daily!!
There are certain typical characteristics of WhatsApp users… When I hear message beeps one after the other in quick succession. It has to be my sister. When KG sends a message to me on WhatsApp, I respond immediately and then he has to respond back too. I keep looking at the phone as I see 'KG is typing…' on my screen. Am wondering all the time what a lengthy message he is sending me. But this 'KG is typing…' continues forever. And despite gritting of teeth for umpteen times, I never learn and keep looking at 'KG is typing…'
Edited to add (Thanks Prats for the suggestion) : Aah! The 'Last seen at…." function of WhatsApp has the power to start a war. It's a boon when you want to start a war with somebody… here's how. You send a message to somebody and the other person didn't respond to your message despite active on WhatsApp much after receiving your message. Pretty simple! And it can be a bane when you are at the receiving end! There's this joke that thank God WhatsApp doesn't have the feature of 'Last seen with..' Guess, that would be the leading cause of divorces!
Last week I decided to detoxify myself from WhatsApp and decided to curb the urge to see my phone every few minutes. And just today, I get a message from a friend, of course on WhatsApp, questioning me about my absence!! Now, when friends call, you have to leave everything and join them, where else… but on WhatsApp.
What's up on your WhatsApp?