'Smart' Things I do with My Smartphone

Ten 'Smart' Things I do with My Smartphone
Destination Infinity suggested that I write a post on things one can do with a Smartphone, other than making and receiving calls. So, here I am with the smart things I do with my Smartphone. Now, let me warn you that the definition of smartness may vary from person to person. So, my 'smart' may be your juvenile and vice versa, but we are not getting into that!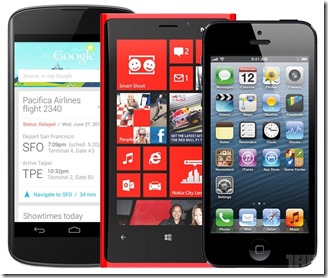 Usually, we use our Smartphones for making and receiving calls, messaging (SMS/WhatsApp/ChatOn/We Chat etc), emails, browsing the internet, listening to music, watching videos, calculating 2+2 (yes, I need it for that too), as an alarm clock etc. In this post I am not talking about these regular features but rather some smart things (smart as per my standards!) that I do with my Smartphone.
Read ebooks : This I explored recently. Though I had the Kindle app on my phone from the very beginning, but I used it to only download free ebooks from Amazon.com. These were the books which I never read. Recently, I had to read and review Sirens Spell Danger which is available only on Kindle app, so I had no choice but to use this app. And I was hooked. I loved the experience of reading this book on my phone. Am currently reading Unsettled and another one is in the queue too.
Blog : When I am traveling, I use my Smartphone to blog. I have downloaded the WordPress app. This mobile app is simple and easy to use and lets me write new posts, upload photos, edit pages, and manage comments on the blog too.
Check my Must Read Blogs : I use Bloglovin' to read my favorite blogs on my laptop and use its mobile app on phone. This app I use, predominantly, when I am traveling.
Twitter and Facebook : I love reading tweets whenever I get a few free minutes. It is my daily dose of news and entertainment. For me, Twitter is synonymous with my Smartphone. In fact, I rarely use my laptop for Twitter. I use my phone for Facebook as well.
Scan on the Go : MD Scan Lite is a mobile document scanner, which I use frequently. I find this app very handy and is an extremely useful tool as it gives me the power to scan any type of document (bills/official letters/ pan card etc), transform it into PDF format and share it via Bluetooth, email, anywhere, anytime.
Store and Use : Dropbox is a free service that lets you bring your photos, docs, and videos anywhere and share them easily. I have uploaded some important documents in my Dropbox which I can access and edit anywhere on my Smartphone. For a meeting, where I am not carrying my laptop, before leaving, I upload the document or PPT on the Dropbox and I can use it from the phone whenever needed.
Memo : My companion to make lists, jot down thoughts, write something when paper and pen are not available.
Chat: I used Skype for video and voice calls. But I have uninstalled this app now as it requires at least 27MB of free memory space. And it makes the phone system slow. So whenever I need to Skype, I use my laptop.
Play Games : There are very interesting games for android Smartphones. I keep 2 games at the most on my Smartphone at a given time. I download the game, play till I get bored of it and then uninstall it and look for another new game…
Time Pass : Depending upon the time availability, need and mood, I download, use and then delete various apps like Horoscopes, Newspapers, Weather, Truecaller, Indian Rail, Talking Tom, Zomato, BookMyShow, Quikr, Instagram, Flipkart etc etc.
A friend's Smartphone stopped acting smart pretty soon. He went to the service centre and the guy there told him, "Sir, you have converted your phone into a computer". He had loads of apps and movies and songs on his Smartphone. I love my Smartphone and want it to remain smart for a long long time, so I am crazy about its health. So, I do explore the interesting apps but I am quick to say adios to them too. I delete the unwanted, unnecessary apps as they usually slow down the functioning of the Smartphone and in doing so the phone battery thanks me too!
So, what are your other smart uses for your Smartphone?
Linking it to January 2014 Ultimate Blog Challenge and NaBloPoMo
To read posts by fellow friends and UBC and NaBloPoMo participants, click here Jairam, Kajal, Kathy, Michelle, Nabanita, Richa, Suzy Que, Sheethal. Yes, we can do we with some more cheering and support.