How I Wished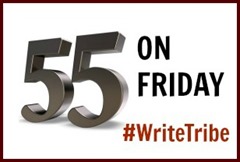 Books. Check.
Blogs. Check.
Facebook. Check.
Why I did this, you may ask.
Well, they say, writing is 90% procrastination…
The result was a blank page.
I looked for the muse at all places.
A blank page teased me still.
Then thought of working under pressure…
How I wished I had thought of this earlier!
Linking to Write Tribe's 55 on Friday in response to the prompt How I wished